Buckhannon Volunteer Center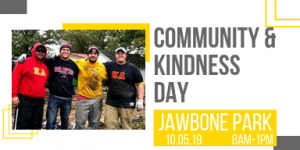 For Interested Organizations:
We are still accepting service sites that need volunteers! If your organization has a project in mind, please let us know. Our contact information can be found at the bottom of the page.
Last year, volunteers pulled weeds at the community garden, did a deep cleaning of the Buckhannon Manor, de-cluttered the Senior Center basement, and more. We had about 100 volunteers last year, and expect even more this year. We would also like to offer various "drive-by" opportunities at Jawbone, such as coupon clipping, making recycled bird houses, care packages, dog toys, teaching hands-only CPR, etc.
If your organization would like to participate but doesn't necessarily have an opportunity at your office, let me know and we'll find a project for you to host. These "drive-by" projects would be good for volunteers that are less mobile, killing time during registration and lunch, and providing a cover for any volunteers that finish up early. It would also make a bigger impact!
We'd like for the day's volunteers to be engaged in an opportunity for 2-3 hours. Tentatively, service opportunities will run from 9 AM – 12:30 PM. Unlike last year, we will not be doing a second shift in the afternoon. We will celebrate with the dedication of the BEST bench at 12:30 p.m., followed by a pizza party at 1:00 p.m.! If you have an opportunity in mind for this day, or want to participate but need an idea, please let us know by calling Gabby or Callie at (304) 472-1651.
Buckhannon Volunteer Center is live!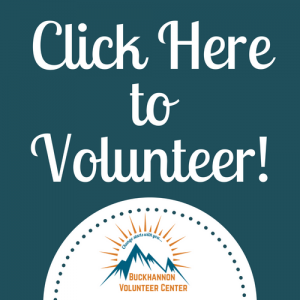 Check out our website to volunteer and keep up to date by following us on Facebook and Instagram!
ORGANIZATIONS/AGENCIES: Watch this video to learn how to set up your organization's profile and navigate all of the website's cool features!
Click here to subscribe to our mailing list! You will receive our quarterly newsletter, important updates, and exclusive invitations to community events.
Buckhannon Volunteer Center News:
Gabby Sayger
Volunteer Center Coordinator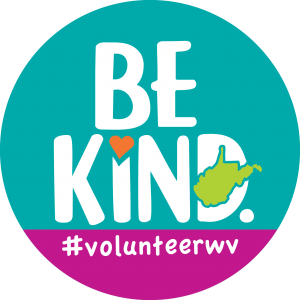 Buckhannon City Hall
70 E. Main Street
Buckhannon, WV 26201
(304) 472-1651 ext. 1032
The Buckhannon Volunteer Center is a grant-funded program through Volunteer West Virginia and the Volunteer Generation Fund. The grant funding is a part of the Be Kind, #VolunteerWV initiative, a campaign developed by Volunteer West Virginia to dedicate a year of kindness to West Virginia. The campaign's goal is simple: to spread kindness and volunteerism across the state.