Stockert Youth & Community Center receives $10,000 grant from Weyerhaeuser for planned facility expansion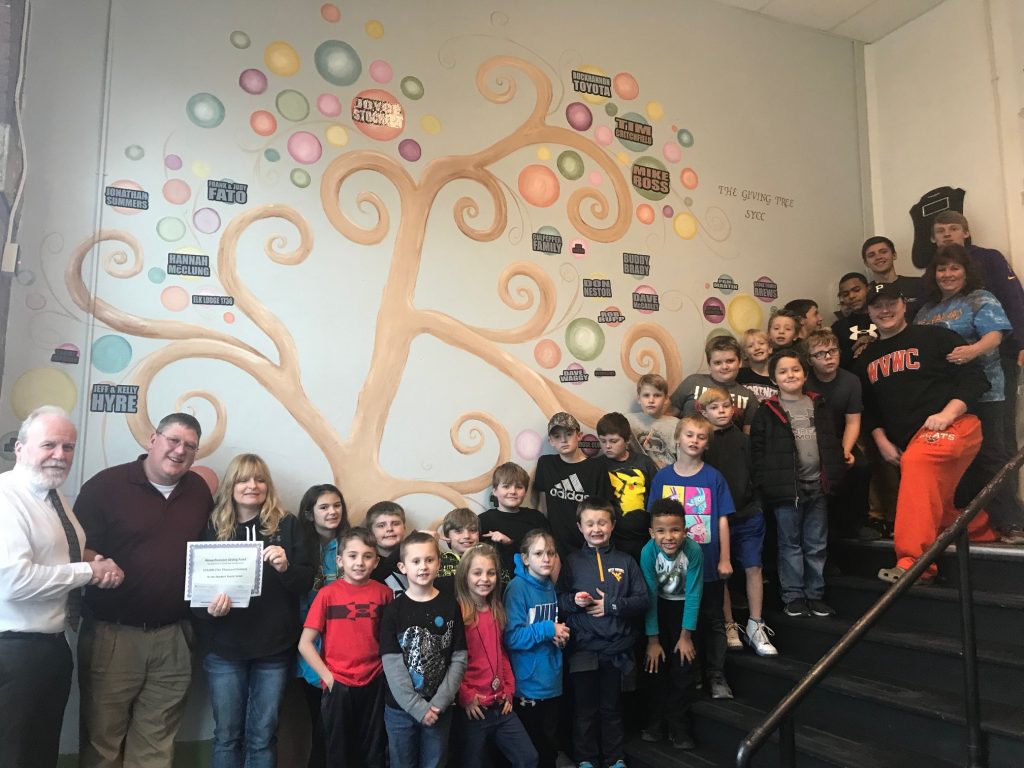 BUCKHANNON, WV: Stockert Youth & Community Center Director, Debora Brockleman, received some good news recently: the Weyerhaeuser foundation awarded the center $10,000, which will go toward building the new multipurpose space. With this latest addition, the capital campaign now stands at $268,000 dollars. Thank you, Weyerhaeuser!
Stockert Youth & Community Center provides tutoring, after-school activities, recreation and sports classes & leagues, and summer camps for youth and adults in Buckhannon and Upshur County. Camp Buccaneer and SYCC afterschool provide a safe space for students to have fun, play sports, and participate in a wide variety of activities and special programming.
The additional space will allow the athletic programs–including the very popular recreational basketball program–to continue to thrive. The space will also allow for larger community events and classes that would not otherwise be possible in the current building.
Stockert Youth & Community Center sits on Main Street along the Elizabeth J. "Binky" Poundstone Riverwalk trail system and accessible sidewalk network; the new space would serve as a central trailhead and allow for indoor walking and cycling. The space may also be used for Strawberry Festival events and as an indoor space for Festival Fridays during inclement weather.
You can learn more about current activities at SYCC here: facebook.com/stockertyouth
To donate to the SYCC capital campaign, call City Hall at (304) 472-1651 or go to: www.buckhannonwv.org/about-the-city/donate-syc/