David Thomas: Bio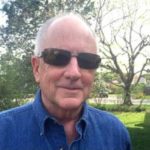 David Thomas, Councilor
Current Term: 2022 – 2026
Previous service on City Council: Mr. Thomas was first elected to City Council in 2004 and is beginning his sixth term in 2022.
During his professional career, Dave worked for two Fortune 500 companies in finance, taught undergraduate and graduate school in business and finance, and had executive experience at West Virginia Wesleyan College up until his retirement in 1997.
As a strong believer in small town communities, Dave has been an advocate for volunteerism
since a young age. He has been a big brother for the YMCA, coached youth sporting teams, served on the Salvation Army Advisory Council, and is a founding member of the foundation for better schools and of the Upshur County Economic Authority.