ART26201 Presents Exhibit by Beth Wheeler at M.I.B. GALLERY
February 12, 2022, BUCKHANNON, WV: ART26201 hosted a special opening artist's reception, Friday, February 11, 2022, for "QUIET PLACES," a solo exhibition by artist Beth Wheeler, at the M.I.B. GALLERY in the Colonial Arts Center.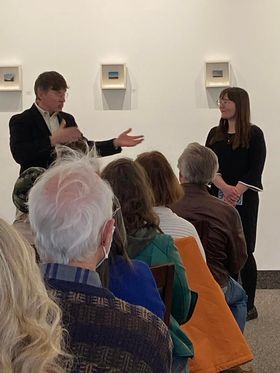 About Beth Wheeler:
Beth Wheeler grew up in rural Pennsylvania and attended Saint Francis University. She completed an MA degree in art history at West Virginia University and is currently pursuing an MFA degree in painting at Indiana University of Pennsylvania. Having grown up in the woods and mountains, Beth has always held a deep love for nature, and landscape imagery has been the primary subject of her art from a young age. Her paintings depict her interpretations of the places that she personally knows and cherishes.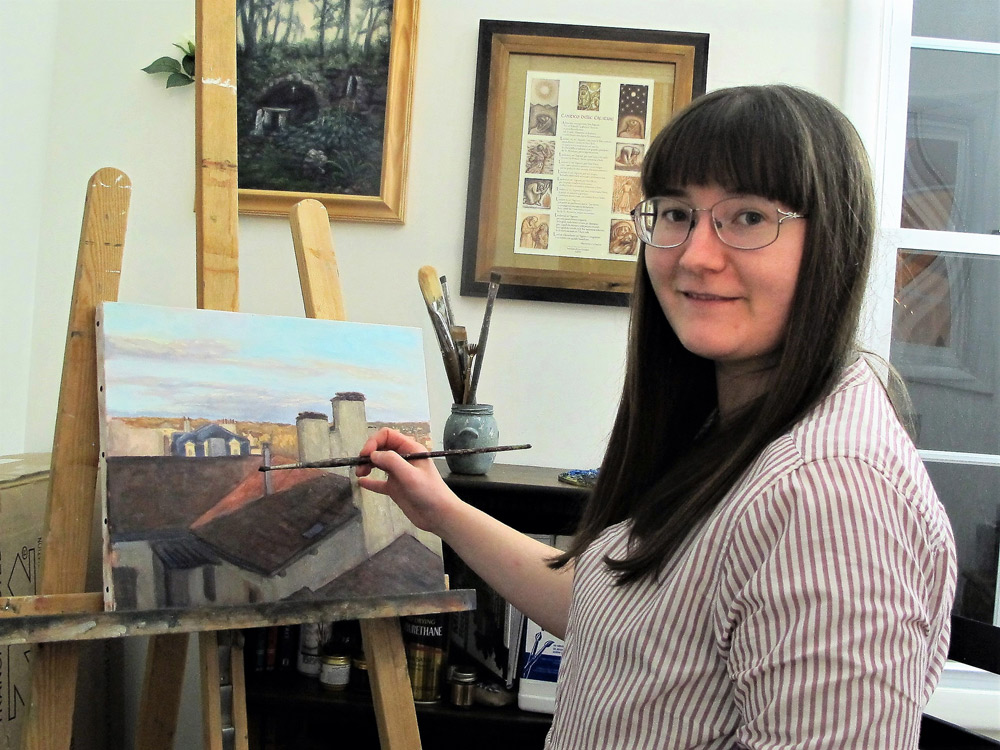 From the Artist's Statement:
"Painting landscapes, for me, is about engaging purposefully with the world around me, developing a greater awareness of and appreciation for the places that I live in and travel through. For me, being alone in nature often feels sacred, and painting allows me to process and distill these experiences."
How To See the Works of Art:
The public is invited to see "QUIET PLACES," in the M.I.B. GALLERY from 4-8 p.m. on February 12, 18, 19, 25, and 26, and March 4 and 5.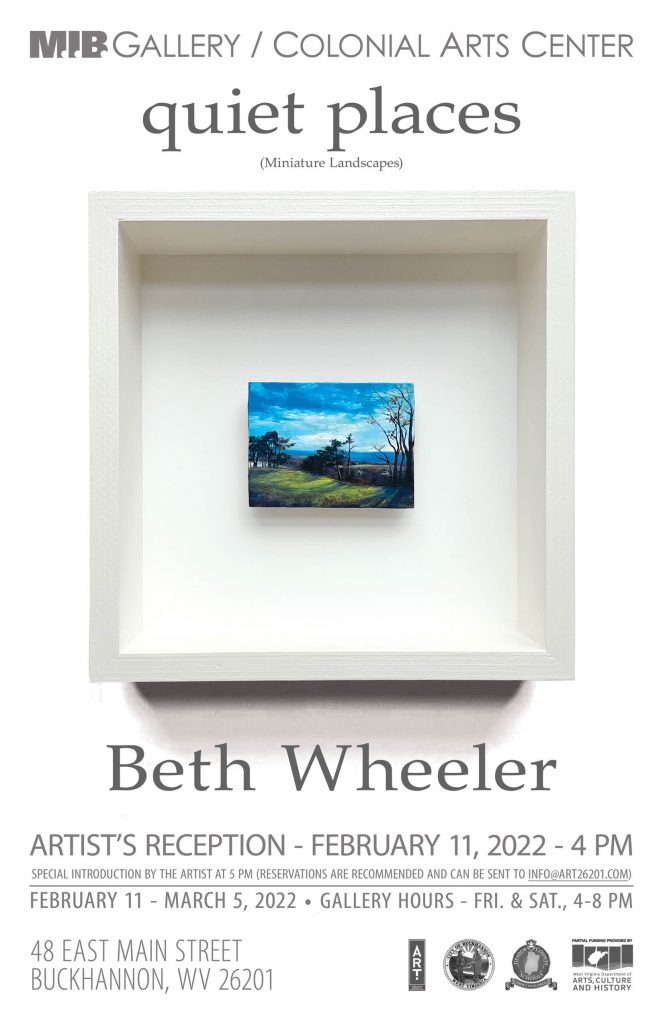 All events at the M.I.B. GALLERY are free and open to the public. Significant financial assistance for the Colonial Arts Center Rehabilitation project has been provided by the West Virginia Department of Arts, Culture and History; ART26201; Buckhannon Community Theatre; and the FirstEnergy Foundation.

About ART26201:
ART26201 is a non-profit organization whose mission is to "celebrate and promote the creative and inspirational opportunities in the Buckhannon community." For more information about ART26201 projects, and for ways to provide financial or volunteer support, email info@ART26201.com or visit their website at www.ART26201.com.

###