BoOoOockhannon Events Kick-Off and Proclamation!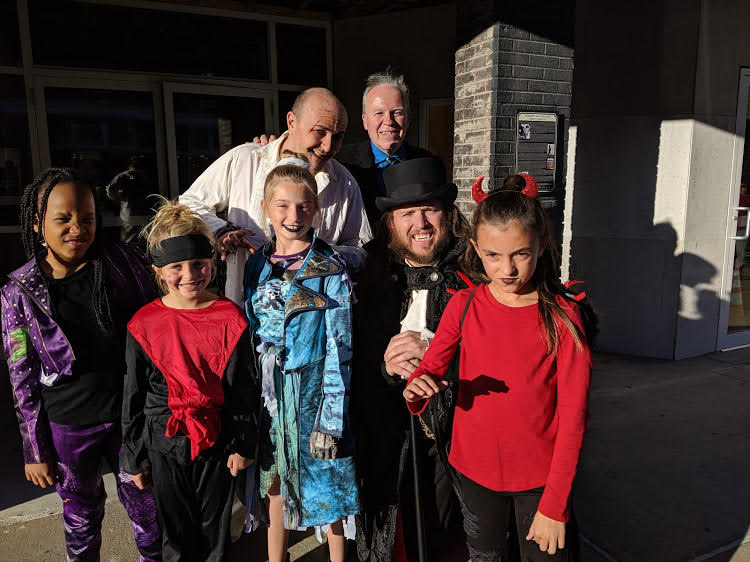 MAYOR'S PROCLAMATION

WHEREAS, our Buckhannon community is planning many SPOOK-tacular events during Halloween week beginning Thursday, October 24 & continuing through Halloween night on Thursday, October 31; and,

WHEREAS, Buckhannon Community Theatre will perform DRACULA for four straight, blood-filled evenings at 7:00 p.m., Thursday through Sunday, October 24-27 in our haunted Colonial Theatre; and,

WHEREAS, our Stockert Youth & Community Center will sponsor its annual Haunted House at SYCC this Friday evening, October 25; and,

WHEREAS, Buckhannon will sponsor its inaugural Zombie Walk & Crawl on Monday, October 28 for kids 12 & under, & Tuesday, October 29 for those 13+ years of age; and,

WHEREAS, our Buckhannon Police Department & other City departments & Buckhannon businesses will collaborate to sponsor the annual Trunk or Treat for all little monsters in our public safety complex parking lot on Wednesday, October 30; and,

WHEREAS, Trick or Treat will occur on Thursday, October 31 from 6:00 to 7:30 p.m., capping off a TERROR-ific week of Halloween fun in Buckhannon.

NOW, THEREFORE, I, DAVID W. McCAULEY, MAYOR OF THE CITY OF BUCKHANNON, pursuant to the power duly vested in me, do hereby proclaim that the City formerly known as Buckhannon shall be renamed & known from October 24 through 31 as BoOoOockhannon. I further urge all of our residents & especially little werewolves, witches, ghosts, vampires, zombies, mummies, skeletons, grim reapers, extraterrestrials, & monsters of all kinds of BoOoOockhannon & Upshur County to join me, our City Council, all of our City employees, along with our pal Lurch of course- in all of our ghostly & hobgoblin fun & SCAR-e-monies from October 24 through 31.

Given under my hand and official seal of
The City of BoOoOockhannon, this 23rd day of October, 2019
David W. McCauley, Slayer, er um, Mayor