Buckhannon Fire Department Updates Community Regarding Firefighters on Quarantine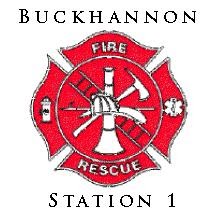 Buckhannon Fire Department
22 South Florida St.
Buckhannon West Virginia, 26201
Phone: (304)-472-2868
December 14, 2020
Just over a week ago our organization's staffing was impacted by COVID-19. As of today, two of our COVID positive firefighters have been released to full duty per the Buckhannon-Upshur Health Department. By the end of the week the remaining firefighter will also be released from quarantine and return to full duty. We are thankful that our firefighters that tested positive reported only mild symptoms.
As a department we were able to contain the spread of the disease with measures that were already in place due to the pandemic. Our total number of positive cases in the Buckhannon Fire Department was contained to three. Since the small outbreak we have enhanced the precautions we are taking as a department. Our firehouse remains shut down to all non-emergency service personnel. If you have a non-emergency reason to contact us please call 304-472-2868.
We would like to thank the Buckhannon-Upshur Health Department and St. Joseph's Hospital for their help and guidance during this time. Without strong community partnerships our organization would not be able to continually provide quality services.
We ask that each of you do your part to help curtail the spread of COVID-19 in our community. We will not be providing any more information concerning these cases. We will keep the community informed of any new impact the pandemic has on our operations.
Thank you for your continued support,
Fire Chief J.B. Kimble