Buckhannon Police Sgt. Courtney and K-9 Erros Complete Training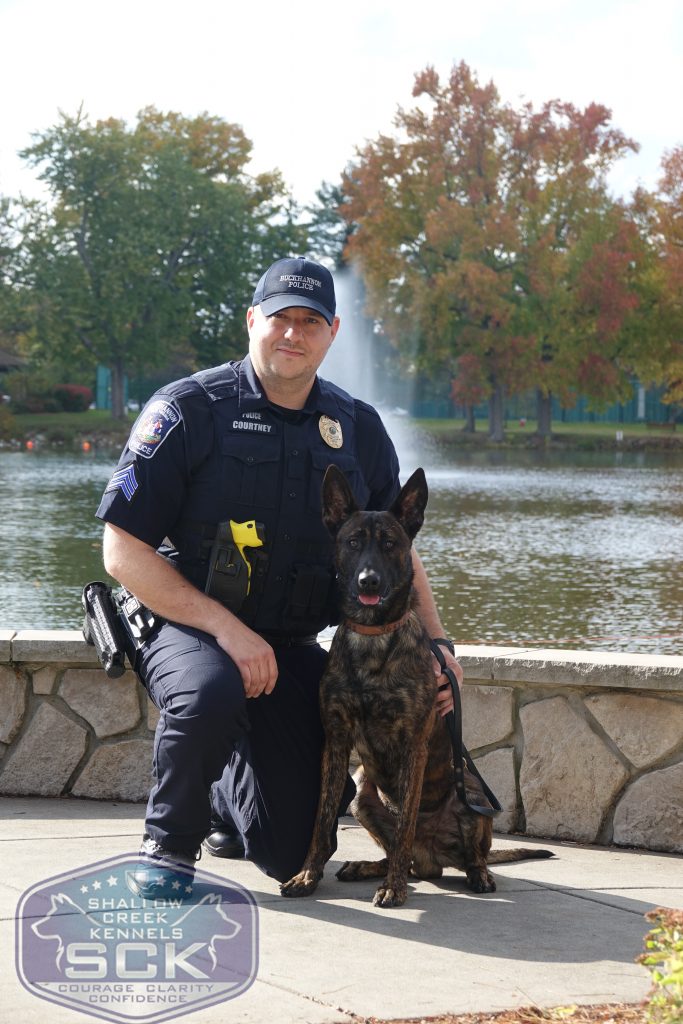 November 13, 2020
BUCKHANNON, WV: The Buckhannon Police Department has a new officer on the force: K-9 Erros, and handler, Sgt. Courtney, just completed six weeks of training at Shallow Creek Kennels in Pennsylvania. The duo successfully mastered the training and are back to work.
K-9 Erros is a dual-purpose trained dog, with training for drug detection, searching, and suspect apprehension. Erros is an 18-month-old Dutch Shepherd.
Sgt. William Courtney said, "The training was very educational and Erros did an awesome job.  It was good all-around."
Chief Matt Gregory added, "With the various issues relating to drug activity in our community, I believe that a canine unit will assist the Buckhannon Police Department with our efforts as it will greatly enable us to better detect the transportation of illicit drugs."
Shallow Creek Kennels is located in Sharpsville, PA, and offers police service dog training and acquisition. The facility is owned and managed by John Brannon who has twenty-two years of experience "as a K-9 officer working five dual-purpose police service canines" according to the company's website.
The Buckhannon Police Department, led by Chief Matt Gregory, employs 11 full-time officers, 1 part-time, and one administrative assistant. The department is responsible for community safety, crime prevention, and apprehension of offenders. The Buckhannon Police Department is currently seeking national accreditation through the CALEA program, which ensures compliance with national regulations and best practices in policing and crime reduction. In an emergency, call 911. To report a crime via the anonymous tip line, call (304) 473-1001. For assistance or questions, please call (304) 472-5723.  
---
Media: Callie Cronin Sams, callie.csams@buckhannonwv.org or (304) 472-1651.