Buckhannon resident, Nina Mauk, turns 90!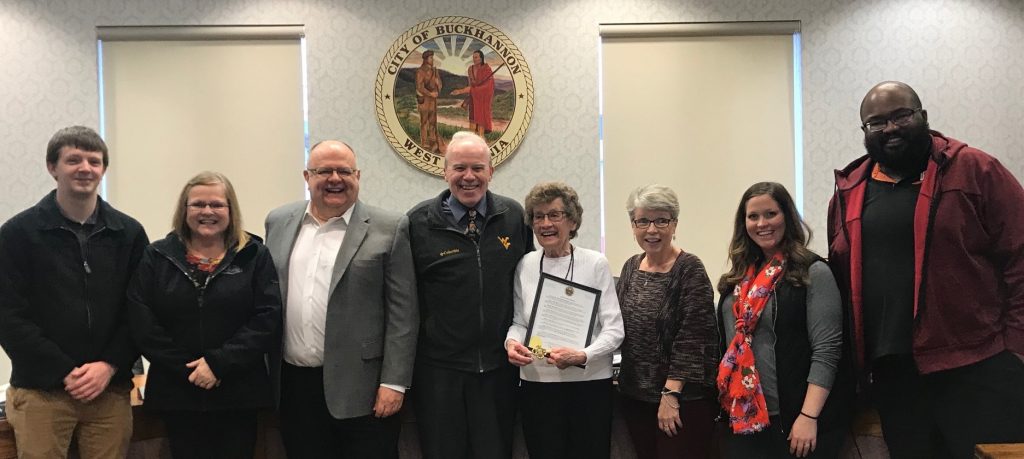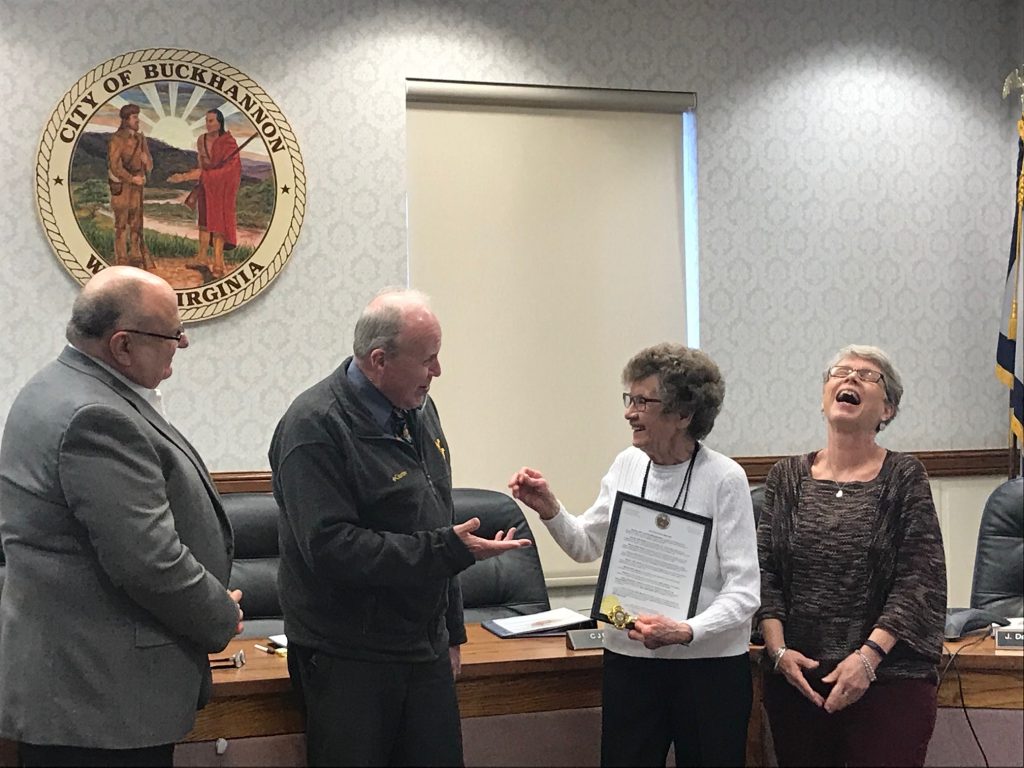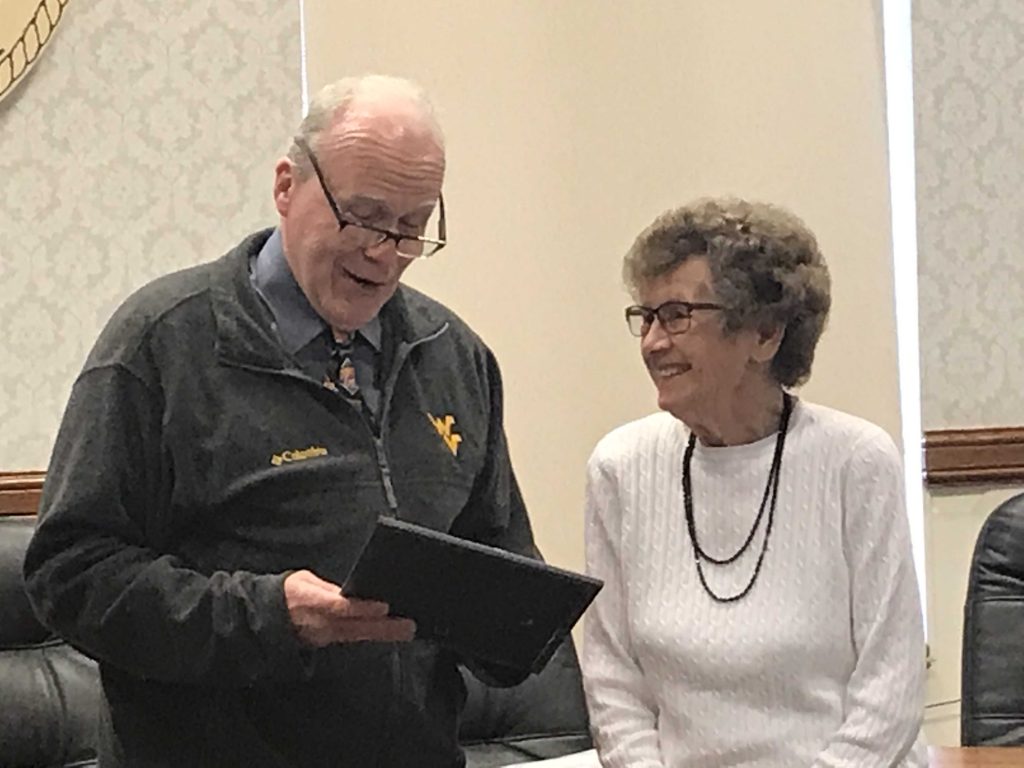 MAYOR'S PROCLAMATION

Whereas, MRS. NINA ROOMSBURG MAUK, originally from Hanging Rock in Hampshire County, & is now a resident of West Lincoln Street, Buckhannon, was born on February 13, 1930, & thus is turning 90 years young; and,

Whereas, MRS. MAUK & her late husband, S.E. "Shorty" Mauk, reared her two daughters, Alisa & Sue, & she further is the grandmother to Chris, Hannah, & Megan who now soars with the angels, & great grandmother to Elsie, Louie, & Xander; and,

Whereas, MRS. MAUK has dedicated her long & wonderful life to being a loving wife, mother, & grandmother but also worked for decades as a telephone operator for Allegheny Ballistics Laboratory & as the office manager for Piedmont Explosives; and,

Whereas, MRS. MAUK has many life's passions & enjoys several hobbies, including cooking, baking, & reading, typically reading four to five books weekly while regularly visiting the Upshur County Library, & is a huge WVU Mountaineers football & basketball fan; and,

Whereas, MRS. MAUK still drives daily, visiting Sheetz every day for her favorite french vanilla coffee, & spoils her neighbors & family members with her famous candies, cakes, & breads that she lovingly prepares; and,

Whereas, MRS. MAUK's family & friends have organized a very special birthday celebration for her today, February 13, 2020; and,

Whereas, our City now desires to recognize & honor MRS. MAUK for her amazing resiliency & longevity by bestowing upon her our City's Nonagenarian Award.

NOW, THEREFORE, I, DAVID W. McCAULEY, MAYOR OF THE CITY OF BUCKHANNON, pursuant to the power & authority duly vested in me, do hereby proclaim Thursday, February 13, 2020 to be "MRS. NINA MAUK DAY" throughout our City of Buckhannon.

To further memorialize MRS. MAUK'S special day, I further now hereby present to her, the key to our City, & a lapel pin as Buckhannon's most special gifts in celebration of her 90th birthday! May our favorite Nonagenarian & birthday celebrant continue to be blessed with good health & surrounded by love as today we honor
MRS. NINA MAUK!
Given under my hand & the official seal of 
The City of Buckhannon, this 13th day of February, 2020

David W. McCauley, Mayor