Buckhannon Waste Department set to Resume Curbside Recycling June 16th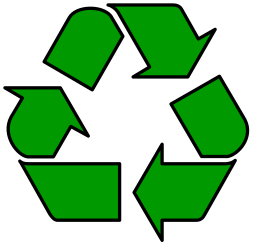 June 4, 2020
BUCKHANNON, WV: Buckhannon residents and businesses will be able to set recyclables out at the curb once again beginning June 8, 2020, for Commercial service, and June 16, 2020, for Residential service.
Residential curbside recycling is available the first and third Tuesday morning of the month but had been on hiatus for several weeks due to the COVID-19 preparedness and mitigation efforts.
In addition to the curbside recycling program, both City and County residents may drop off recyclables at the Mudlick Recycling Center on the Mudlick Road adjacent to the Buckhannon Transfer Station. The Crossroads Recycling Center near Walmart remains closed for now.
For more information about recycling, including what can and what cannot be recycled here, please visit the recycling page of our website here:
If you have questions regarding recycling, please call City Hall at (304) 472-1651 or the Waste Department at (304) 472-4443.
---
Media: Callie Cronin Sams, callie.csams@buckhannonwv.org or (304) 472-1651.