Buckhannon's Independence Day Celebration A Success
July 2, 2022, BUCKHANNON, WV: With the collaborative efforts of Create Buckhannon; the Independence Day Celebration organizers; and the City of Buckhannon, a fun-filled evening took place in Jawbone Park and in all parts of the downtown area as parking lots were also filled with spectators.

During the July 1st edition of "Festival Friday", kids enjoyed the many inflatables located throughout the park and several tackled the Rock-Climbing Wall that was located in the Safety Complex parking lot.

The Farmers Market and additional vendors had a successful evening while attendees heard from the Masons; Gary Palumbo and the evening's headliner, Stonestreet.

On Florida Street the All American Twirlers (Stockert Youth & Community Center) & Elite Rivals performed while the Buckhannon VIPS maintained a secure area with the street closure barricades.

Precisely at 9:45 PM, the City of Buckhannon presented a spectacular Independence Day Fireworks Show.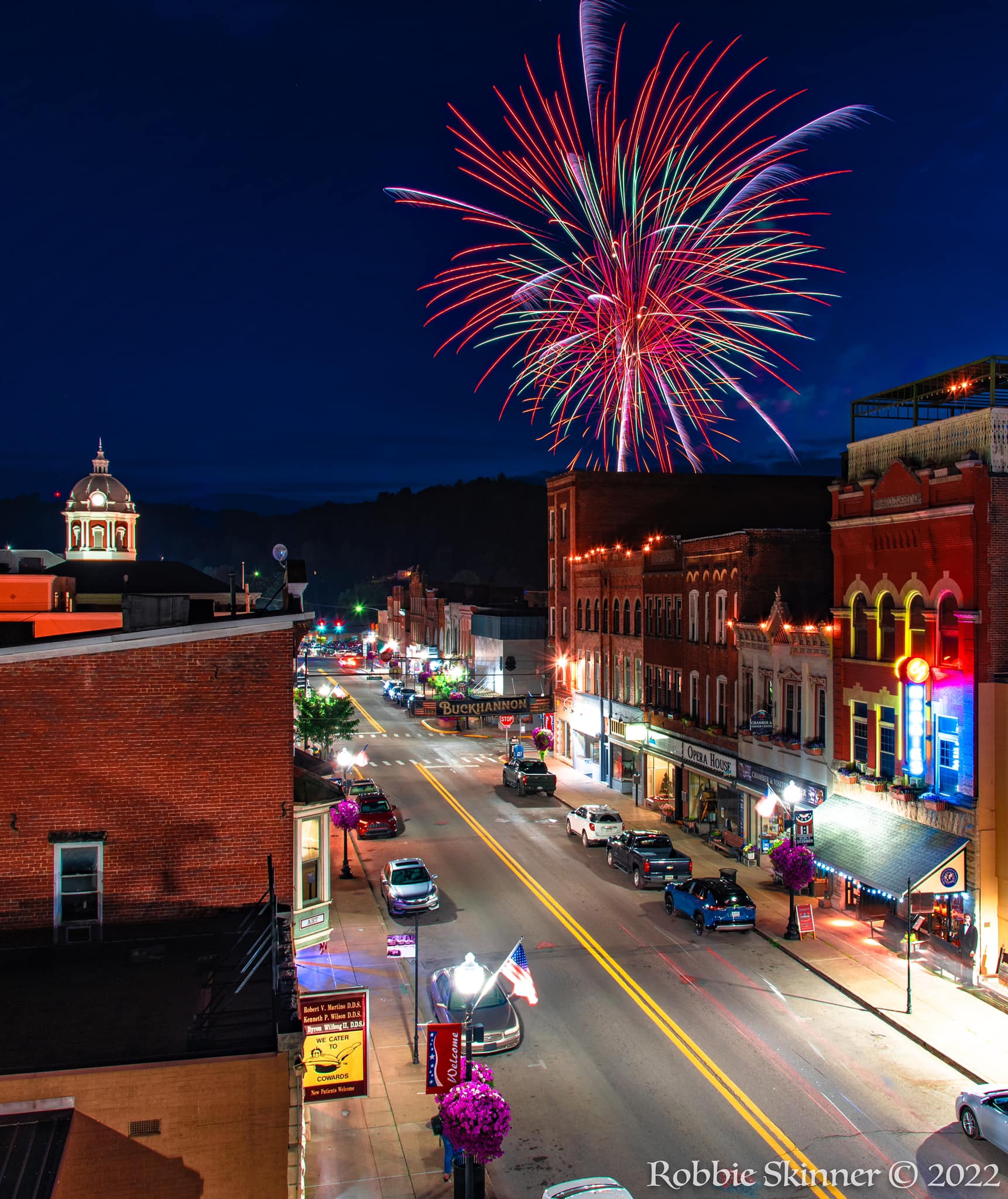 Please note that all City offices, including the Transfer Station, will be closed Monday, July 4th, to observe the Independence Day holiday. There will be NO waste pickup on Monday, July 4th; the waste pickup schedule will be delayed by one day.
The City thanks all those who helped make the Independence Day Celebration a success and all who attended the activities. We also hope that you continue to enjoy the Independence Day weekend!