Buckhanon Firefighters Chidester, Brugnoli, and Smith Earn Promotions of Rank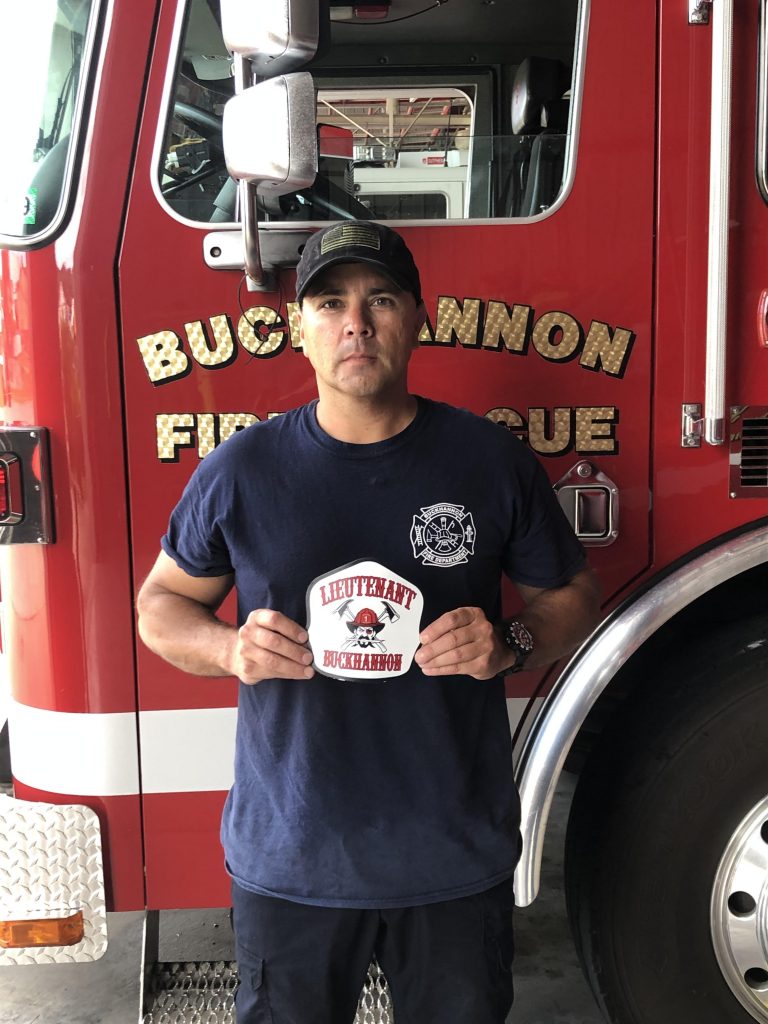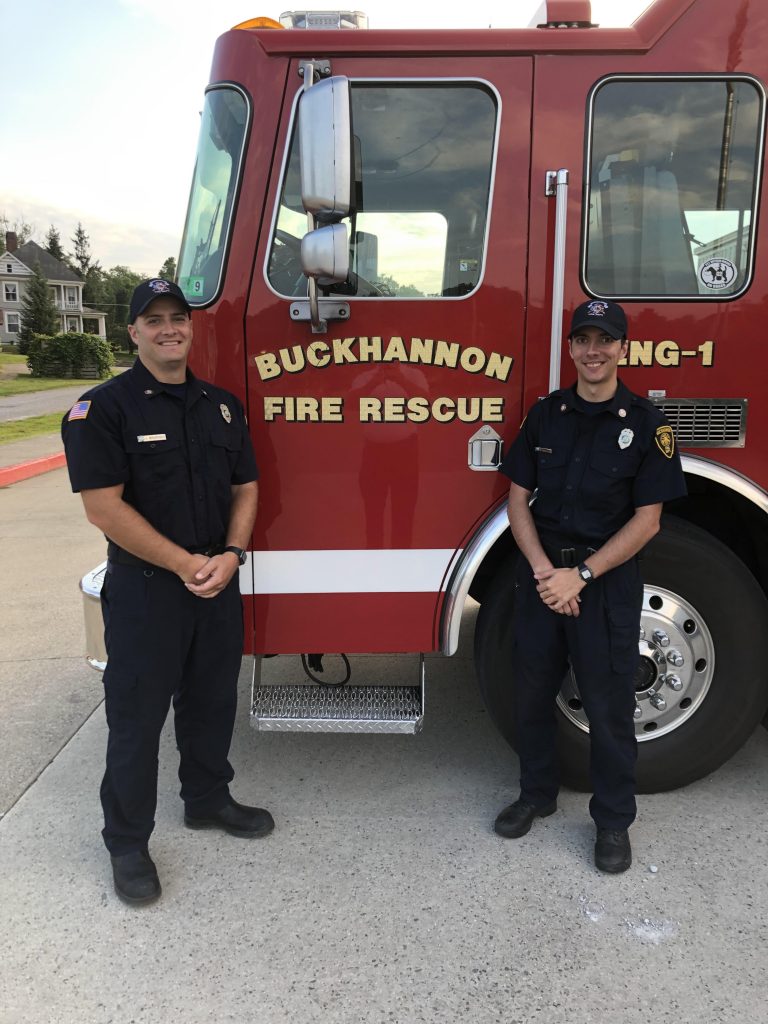 August 19, 2020
BUCKHANNON, WV: Three Buckhannon Fire Department firefighters recently received promotions of rank following their successful completion of required training and passage of the qualifying exams.
Firefighter Brian Chidester achieved the rank of Lieutenant. Congratulations, Lt. Chidester!
Firefighter John Brugnoli and Firefighter Tanner Smith achieved the rank of Firefighter First class following three years of service following completion of the firefighter training standards.
Congratulations, Firefighters Brugnoli and Smith!
Thank you all for your service to our community and beyond.
The Buckhannon Fire Department has 26 firefighters (combination: 7 career, 19 volunteer) trained in fire suppression, incident management, hazardous materials mitigation, vehicle and machinery rescue, confined space rescue, water rescue, dive operations, and basic life support. The first due area (13,800 residents) spans the City of Buckhannon and a large part of Upshur County. The department also responds to calls in the surrounding area through mutual and automatic aid agreements.
The Buckhannon Fire Department is seeking national accreditation through the Commission on Fire Accreditation International and will be the first fire department in West Virginia with this accreditation. The department's standard operating procedures follow guidelines put forth by the National Fire Protection Agency and National Incident Management System (NIMS).
---
Media: Callie Cronin Sams, callie.csams@buckhannonwv.org or (304) 472-1651 ext. 1052.