Chamber of Commerce visits Harley A. Brown Memorial Water Plant for monthly meeting and facility tour
July 15, 2019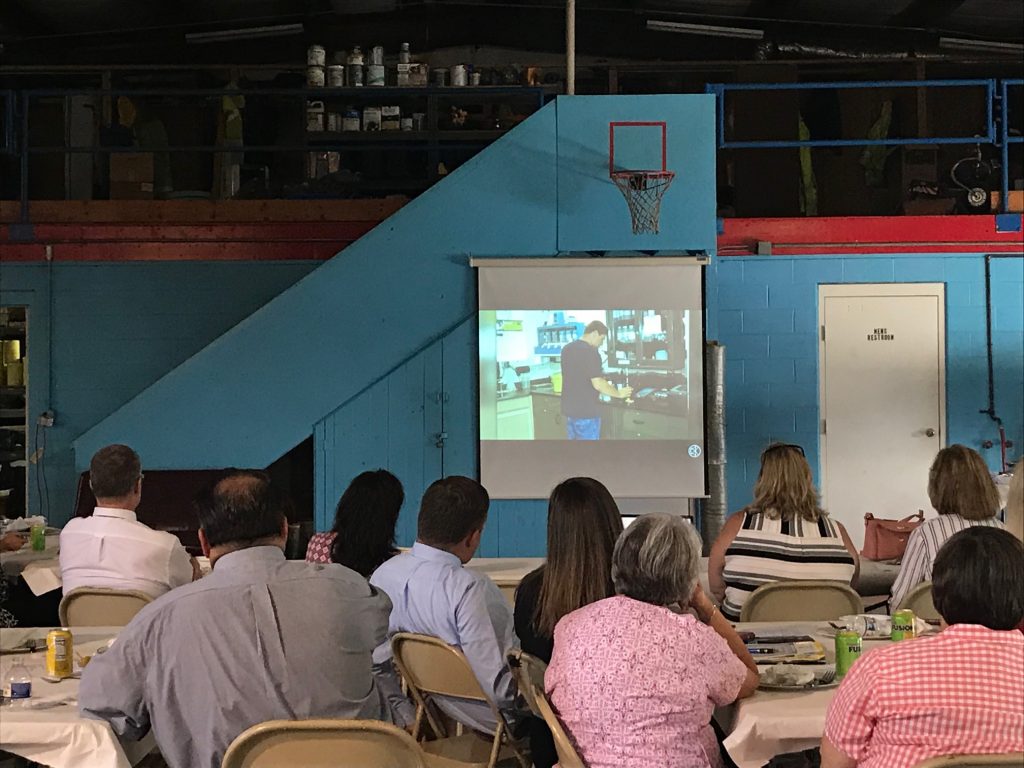 BUCKHANNON, WV: Clean water is important not only for our residents, but for businesses as well. On Monday, the Buckhannon-Upshur Chamber of Commerce held their monthly meeting at the Harley A. Brown Memorial Water Plant, where Water Department staff provided a presentation on the municipal water system. The visit included the opportunity to tour the facility.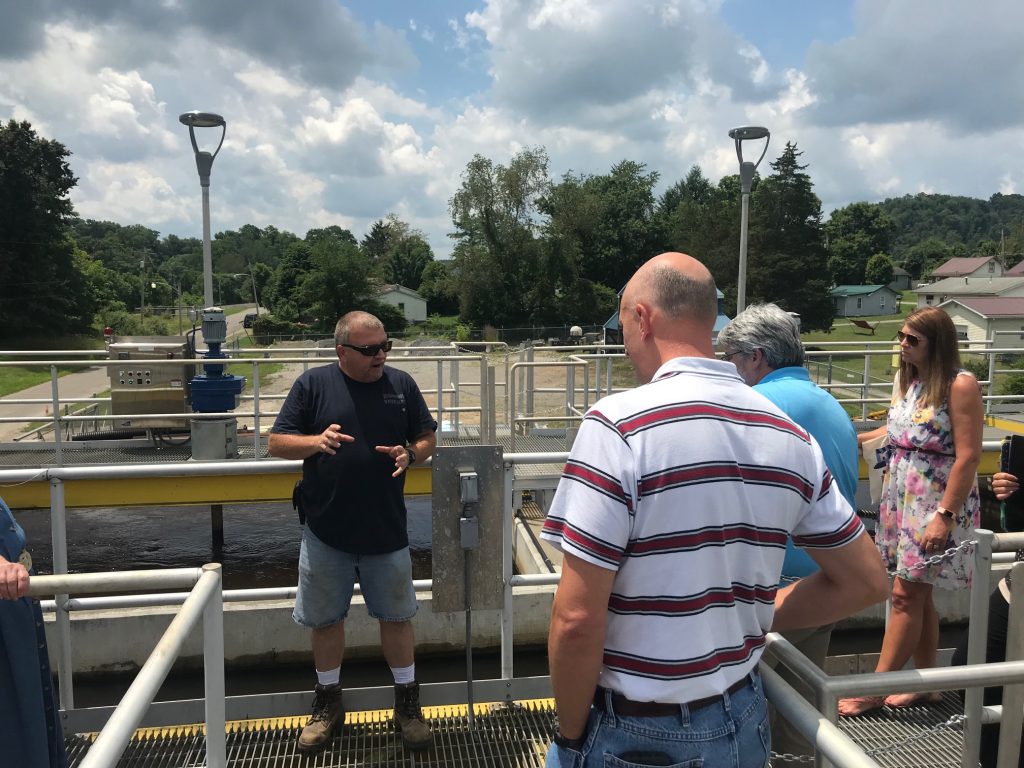 Attendees had the chance to see water plant operations up close, and learn what goes into providing clean, safe water for over 24,000 people via the City of Buckhannon water system and the associated public service districts.
As part of the presentation, Chamber members were some of the first to watch the latest Environment Matters episode, which featured the Buckhannon River watershed, the Buckhannon Water Department, and source water protection efforts. The show is produced by the West Virginia Department of Environmental Protection and airs weekly online and throughout the state on public television channels, such as the library network.
You can catch the Environment Matters episode here:
The Harley A. Brown Memorial Water Plant and Buckhannon Water Department provide water service to approximately 4,000 households and businesses in Buckhannon. The City water distribution system also provides water to three public service districts and one water association in Upshur County, serving over 24,000 people combined. The water plant maintains equipment with the technology to treat and monitor a maximum of 5.76 million gallons of water, with an average daily production of nearly 2 million gallons. The department also maintains 42 miles of water lines serving customers throughout the City and surrounding area. To ensure high-quality service, each water department employee holds a valid water distribution license or plant operator license. The City of Buckhannon Water Department is consistently ranked in the top tier of the state's water systems for both affordability and financial soundness, as well as meeting all health and environmental standards.
---
Media: Callie Cronin Sams, callie.csams@buckhannonwv.org or (304) 472-1651