City Plants Two Hybrid American Chestnut Trees at Riverwalk in Collaboration with WesMonTy RC&D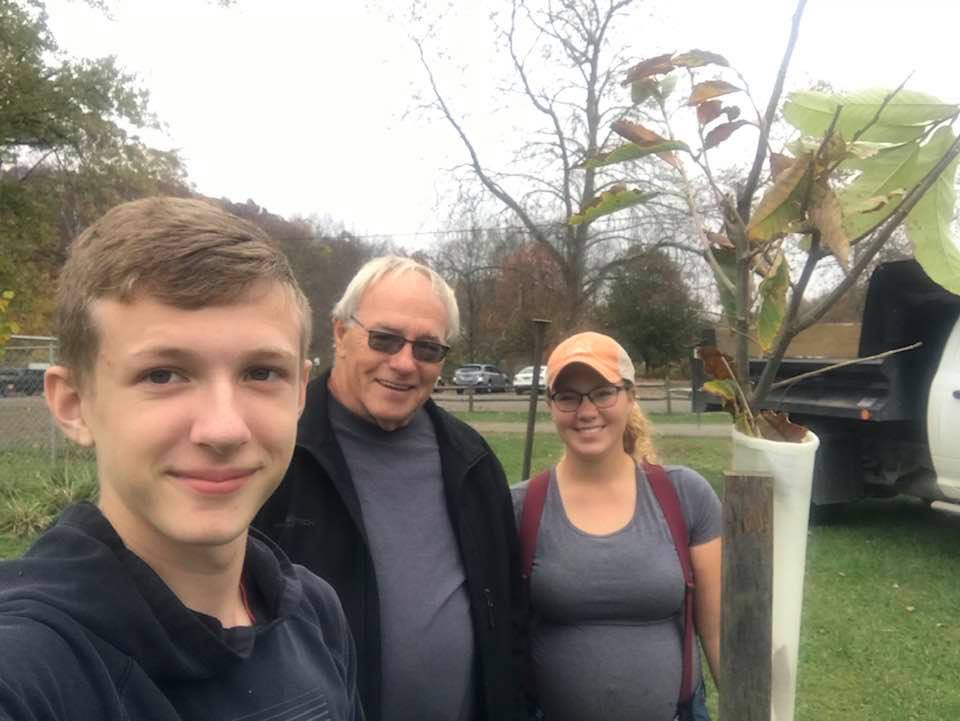 October 30, 2020
BUCKHANNON, WV: Next time you visit Riverwalk Park, check out the newest addition–two hybrid American chestnut trees. WesMonTy Resource Conservation & Development (RC&D) Chairman Donnie Tenney worked with Dixie Green, City Horticulturist and Garrett Summers, B-UHS Senior and City seasonal garden crew member, to plant the new chestnut trees for the community to enjoy. Dr. Kathy Gregg, Buckhannon Nature Park & Learning Trail Curator, assisted in selecting a location for the trees.
This large tree species, once-dominant throughout the forests of Appalachia, produced food for both people and wildlife, provided pollen for bees and other pollinators, and served as an excellent building material. However, over the past century it has been decimated by blight, with nearly all native trees dying off as saplings.
Recently, scientists have developed a hybrid variety, maintaining the features of the native tree, but strengthened by immunity to the blight.
We look forward to watching these beautiful trees grow over the years to come: a once familiar giant of our state's natural history now at the beginning of a renaissance.
The mission of WesMonTy RC&D is to enhance rural and urban areas and agricultural communities by supporting grassroots efforts and creating partnerships for the benefit of our 12 county region. WesMonTy strives to improve the quality of life for rural and urban residents through education, partnerships, and the wise management of natural resources.
The City of Buckhannon maintains nine parks within the municipality, as well as a community garden, community orchard, and numerous pollinator lots.
Learn more here: https://buckhannonwv.org/parks-and-recreational-areas/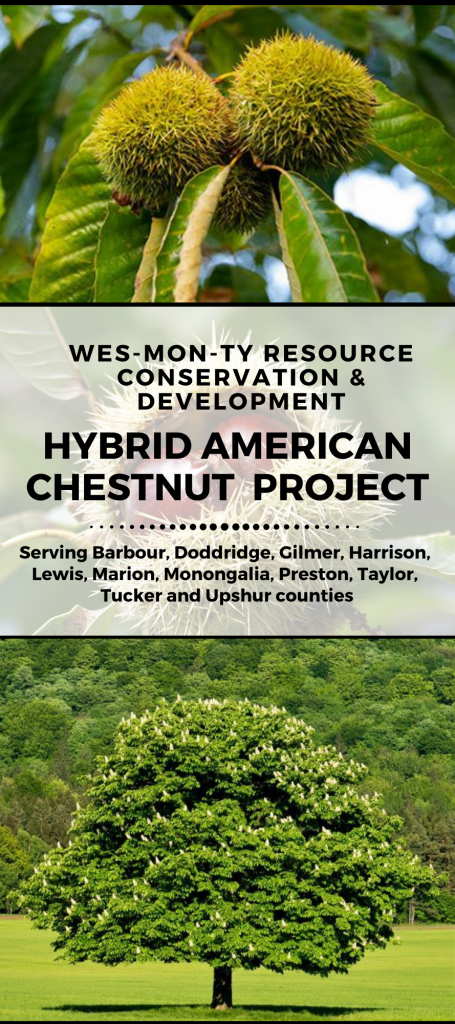 ---
Related News & Resources
NPR Story:
https://www.npr.org/sections/thesalt/2015/12/17/459203467/in-the-maine-woods-a-towering-giant-could-help-save-chesnuts
The American Chestnut Foundation:
Media:
Callie Cronin Sams, callie.csams@buckhannonwv.org or (304) 472-1651.