City Requests Feedback: Survey on Public Access to City Council and City Hall Functions During the Shutdown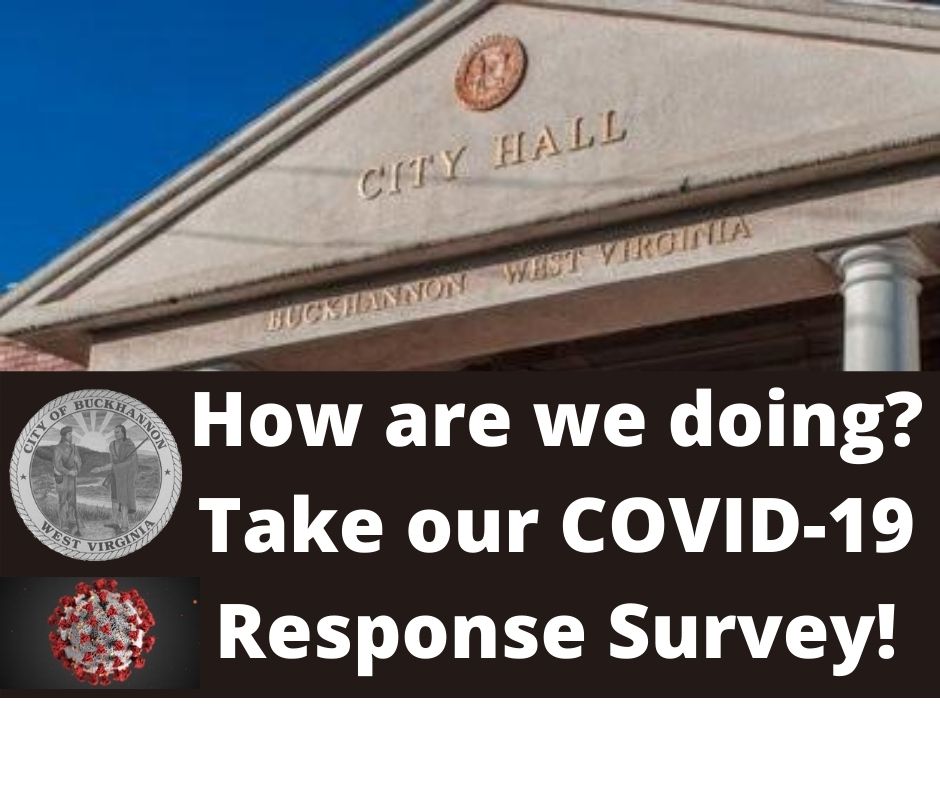 August 10, 2020
BUCKHANNON, WV: During the statewide shutdown this spring, Buckhannon City Hall, like all government facilities and many businesses across the state, closed access to the public to reduce the spread of COVID-19. However, our staff continued working, providing essential services to the community through our City Hall and Waste, Water, and Sewer Departments.
Now, we would like our residents' feedback to learn how easily they were able to conduct business with the City during the shutdown. We are interested in the public's awareness of the Channel 3 live stream of City Council meetings and residents' ability to access the meeting online or on television. Additionally, we would like to know if residents and businesses were happy with the variety of methods available to pay utility bills, communicate with the City departments, and obtain zoning or building permits.
The survey is brief and should only take 4 – 5 minutes to complete. We will use the results to improve our readiness in case of a second shutdown, and to improve our efficiency in distance operations in general. Thank you for participating!
Survey Link: https://www.surveymonkey.com/r/COVIDpandemic