City's Timeline to Re-Open City Hall, Parks, Gibson Library to the Public
CITY OF BUCKHANNON – MAYOR'S STATEMENT– PANDEMIC, COVID-19 VIRUS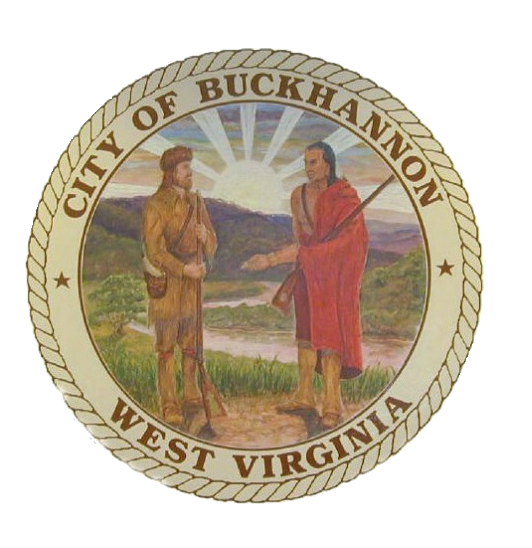 May 21, 2020
Good evening. As we continue to take our cues from Charleston, it's fashionable to use the phrase "reopen this" & "reopen that." To be clear, our City operations for the most part were never closed. There has never been a stutter or a stammer insofar as our City's execution of our essential services is concerned during the pendency of this pandemic threat. Our employees have performed day in & day out in an exemplary manner. We should all appreciate that dedication by our excellent City staff to their serving our community. Each one of them is a hero or heroine, or a "shero" as some say.
We believe we are prepared to establish a timeline to cautiously relax some of the restrictions that were put in place during the past two to three months to protect our residents. We all have made a considerable investment in minimizing the impact of covid-19 in our area. The vast majority of us have behaved as our federal & state governments asked us to behave, by washing our hands, sheltering in place, social distancing, wearing masks when going to places like Walmart, & generally conducting ourselves sensibly. We do not suddenly want to destroy our investment. Just like you wouldn't take your nest egg to Vegas & risk blowing it all by placing it on red or black on a roulette wheel, neither do we want to realize a serious setback by abandoning our safe practices. It's not worth the gamble.
With Council's endorsement this evening, here's what I propose during the next couple of weeks:
(1) restoration of commercial activities in Jawbone Park beginning next Friday, May 29. This will include our Farmers' Market activities, Create Buckhannon's grilled chicken sales, & like vendors provided that all of the constraints are observed, i.e., social distancing, proper sanitation practices, etc. All vendors intending to operate out of Jawbone Park should register at City Hall before starting their activities. Our Streets & Parks' crews will return freshly painted picnic tables to Jawbone Park by that date, & our crews will sanitize picnic tables & restrooms there, & collect garbage daily;
(2) limited restoration of some City meetings previously deemed non-essential, including the Consolidated Public Works Board that will meet by phone at least, beginning on Thursday, May 28, & the Police Civil Service Commission that will meet on Wednesday, June 10. Meetings of other non-essential City committees, boards, commissions, etc., will continue to be suspended through the July 2 Council meeting unless some emergency arises & Council then will reassess the opportunity to reconvene regular meetings of those other bodies;
(3) reopening of the foyer at City Hall to the public on or about Monday, June 1. We will be taking several preventive, safety measures including the installation of plexiglass; limiting the number of people having interior access at one time; extra daily, sanitation measures; encouraging wearing of masks, etc., all to reduce the threat of virus exposure to everyone who enters City Hall.
(4) reopening of our City Parks beginning Monday, June 1, from 9:00 a.m. until 7:00 p.m., to permit our City crews to daily sanitize playground equipment, picnic tables, restrooms, etc., for the next day's activities. This sanitizing is not a fail-safe guarantee that surfaces will be entirely clean throughout the next day. We do not have the staffing to dedicate employees to each park all day long, so- park attendees need to be prudent during their visits to our public parks. Wash your hands, social distance, wear masks, etc.;
(5) reopening of the City's Gibson Memorial Library for some services but by appointment only begins on Monday, June 1, check with the library regarding their hours, but we are told that beginning Tuesday, May 26, there will be book curbside pickup, phone the Library at (304) 472-2339 for details;
(6) reopening of the Stockert Youth & Community Center, sometime after June 1, & at such time as we are assured that our Center is prepared to meet all State criteria for operating a daycare center that includes SYCC's annual, summer Camp Buccaneer program;
(7) reopening of the Colonial Theatre on Friday, June 5, for purposes of dedicating the new Gallery & welcoming the Youth Art Exhibition that was postponed from March 14. The exhibition will continue on weekends through June with attendant oversight involving B-U art teachers. We will need to limit the number of attendees at the Gallery to about 12 at a time;
(8) conducting of our annual Memorial Day commemoration in Heavner Cemetery at 1:00 p.m. on Monday, May 25, under the auspices of our VFW & American Legion posts. We will social distance, minimize contact, etc.;
(9) the tentative Fourth of July fireworks exhibition starting at about 9:45-10:00 p.m. on Sunday, July 5, with attendees remaining within or immediately beside their cars as City representatives are working with businesses around the launch site to create a master parking plan to accommodate those desiring to attend;
(10) the easing of the travel restriction previously imposed upon our City employees effective Friday, May 22, however, all employees traveling outside of our State shall report their interstate, travel intentions to their supervisors. We still need to be mindful of & monitor for virus hot spots around our country. Right now is not the time to travel to New York City or Washington, D.C.
We have had six positive tests confirmed here in Upshur County. Seventy of our fellow mountaineers have succumbed to the virus, & more than 1,600 have tested positively in West Virginia. Nearly 95,000 Americans have now died from covid-19, & the total number of Americans who've contracted the disease has eclipsed 1.5 million, with more than five million cases worldwide. Our City will continue to take its cues from Governor Justice & State officials. We are aware that our community trusts us with their health & safety to make the best decisions for our community with the information we now have, & we don't take that duty lightly. If circumstances give rise to easing back even more on previously imposed restrictions, we'll respond accordingly. However, if circumstances dictate reimposing restrictions, those actions are possible, too, during the weeks & months ahead. Yesterday West Virginia reported 53 new cases, the most in more than a month, so we need to be vigilant in monitoring for virus spikes. Needless to say, this remains a very fluid situation.

We continue to be all in THIS together, & I know as we get through the coming weeks, that we'll remain strong as a community while minimizing the impact upon the health of our residents. Anyone having an emergency should contact 911 as you normally would. The best source of information about Covid-19 remains the Centers for Disease Control website. We remain "Buckhannon Strong," but we still have a long way to go to get past this crisis. Please- follow the science & pray for the vaccine.
Mayor David McCauley
The measures in bold above were voted upon as Item F.8 on the City Council Agenda.
Motion carried unanimously.
---
Media: Callie Cronin Sams, callie.csams@buckhannonwv.org, or (304) 472-1651.