Colonial Theatre Renovation Receives $10,000 from WV Dept. of Arts, Culture & History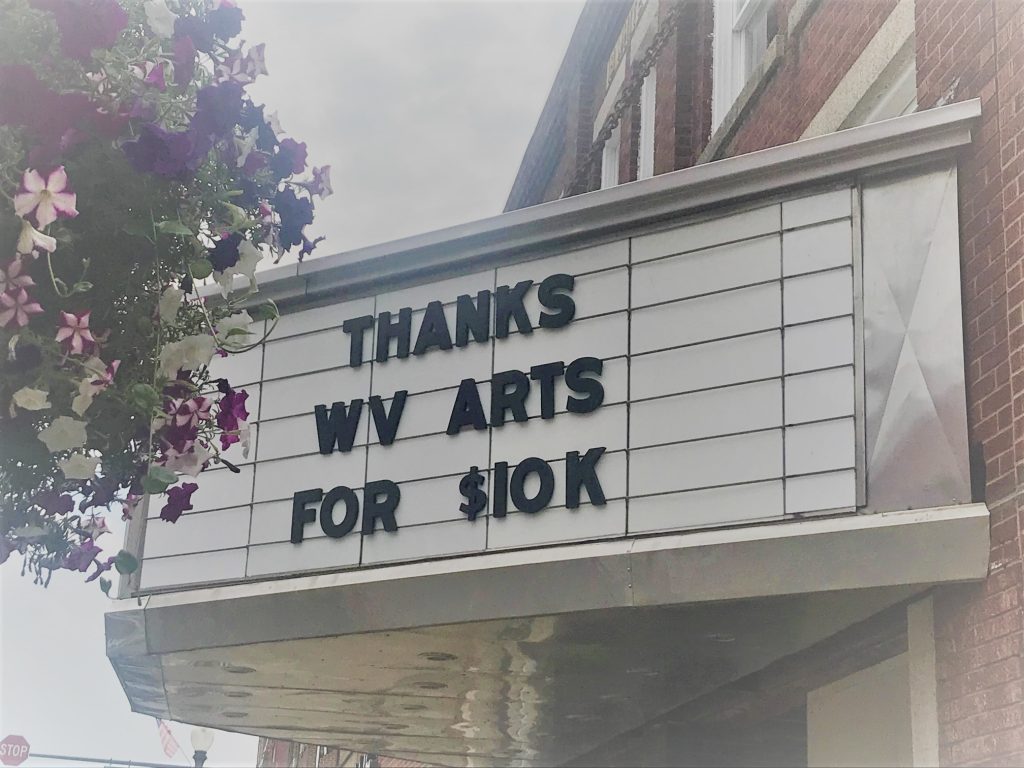 July 17, 2020
BUCKHANNON, WV: The Colonial Theatre, ART26201, and City of Buckhannon are thrilled to share that a $10,000 Cultural Facilities Fast Track grant has been secured through the West Virginia Department of Arts, Culture, and History.
This funding for the historic theatre will provide for the continued renovations, specifically related to ADA accessibility. The theatre is located in downtown Buckhannon, and will be home to two stages for performing arts, as well as a fine art gallery. Additional plans are in the works for renovating artist studio spaces in the basement level.
The Colonial Theatre and Gallery provides a much-needed public space for the arts in our community, and has already hosted several theatrical productions, musical performances, and a youth art exhibit.
This fall, Buckhannon Community Theatre plans to present, Clue, a production inspired by the popular board game, if they are able to do so safely. The Buckhannon Community Theatre Board will evaluate in the fall whether the current pandemic environment will allow the show to go on.
The Colonial Theatre, a community arts project, is being conducted with financial assistance from the West Virginia Department of Arts, Culture, and History and the National Endowment for the Arts, with approval from the WV Commission on the Arts.
Built in 1924, the Colonial Theatre sits just across Main Street from Trader's Alley, home to Lascaux MicroTheatre and many outdoor artworks and events. The alley leads to Jawbone Park, which features sculpture and is host to Festival Fridays and other seasonal performing arts. The Colonial Theatre on Main Street, Trader's Alley, and Jawbone Park collectively form the Trader's Alley Arts District, complete with ADA accessible sidewalks, parking, and amenities.
Naming opportunities for gallery and theatre spaces within the Colonial Theatre are still available. Interested businesses and individuals may donate to the Colonial Theatre's fundraising campaign by calling City Hall at (304) 472-1651, or residents may set-up a recurring monthly contribution via their City utility payment. Follow this link for the automated enrollment form: https://buckhannonwv.org/wordpress/wp-content/uploads/2018/04/Monthly-Recurring-Gift-Form.pdf
Patrons interested in presenting large gifts with naming recognition included should contact Buckhannon City Hall at (304) 472-1651 or kb saine at ART26201, info@ART26201.com.
Media:
ART26201: kb saine, ART26201 Spokesperson, info@ART26201.com
City: Callie Cronin Sams, callie.csams@buckhannonwv.org or (304) 472-1651