Congratulations, Amby Jenkins, Businesswoman of the Year!
April 26, 2019
BUCKHANNON, WV: On Thursday evening, Amby Jenkins, Director of Finance and Administration for the City of Buckhannon, accepted the award of "Businesswoman of the Year" presented by the Buckhannon-Upshur Chamber of Commerce.
A little about Amby Jenkins, our City of Buckhannon Director of Finance & Administration:
Amby Jenkins is a 1976 graduate of Buckhannon-Upshur High School. She is the daughter of the late Leland Donzel and Martha Jean Romine. Amby is the eldest of six, having four younger sisters and a brother. She is married to Philip Jenkins who is retired from the City, and Amby and Phil have a daughter, Jessica, who's married to Daniel Huff. Immediately upon graduating from BUHS, Amby started her long tenure with the City of Buckhannon. Her service with the City is now 43 years and counting.
For decades, Amby worked along side longtime city recorders, Binky Poundstone and Nancy Shobe, and became highly knowledgeable about all facets of municipal government. When Mrs. Poundstone died in September of 2000, and Nancy Shobe became acting mayor, Amby was designated by the City Council as the assistant City Recorder, and has continued to serve in that capacity for going on 19 years. She has been the longtime City Hall office manager. In 2016, Mayor David McCauley nominated Mrs. Jenkins as the City's first Director of Finance and Administration, and she has excelled in that position.
Amby is the chief budgetary officer for Buckhannon, and oversees all accounts for the General Fund and the City's four Utility Boards. She is responsible for investing millions of dollars for the various revenue generating entities. With 85 fulltime employees and several additional seasonal workers, Amby is the Human Resource Manager for the City. She has long been one of the primary points of contact for all municipal operations for the City of Buckhannon for many years. Amby has long served as one of the primary data and technology officers for the City. She serves on the City's employee benefits, revenue, and insurance committees.
Simply stated, the City does not have an employee who is more committed to their work than Amby Jenkins. She is well known as being the first person to the office every morning, and the last one to leave in the evening. She demonstrates impeccable character and favors no person over another. Amby embodies fairness, empathy, honesty, friendliness, while steadfastly demonstrateing the most excellent work ethic. She has been particularly supportive of the City's efforts to restore the Colonial Theatre and to break ground on the new Stockert Youth & Community Center multi-use building, both buildings being located on East Main Street.
In addition to being highly dedicated to her family, Amby enjoys rock concerts (especially Alice Cooper who she has seen a half dozen times) and the theatre, while supporting local artisans.  Those closest to Amby know that her favorite holiday is Halloween.  Johnny Depp is her hero, and she collects Captain Jack Sparrow figurines.  Alice Cooper, Halloween, & Captain Jack Sparrow… who knew that Amby had a playful, dark side?!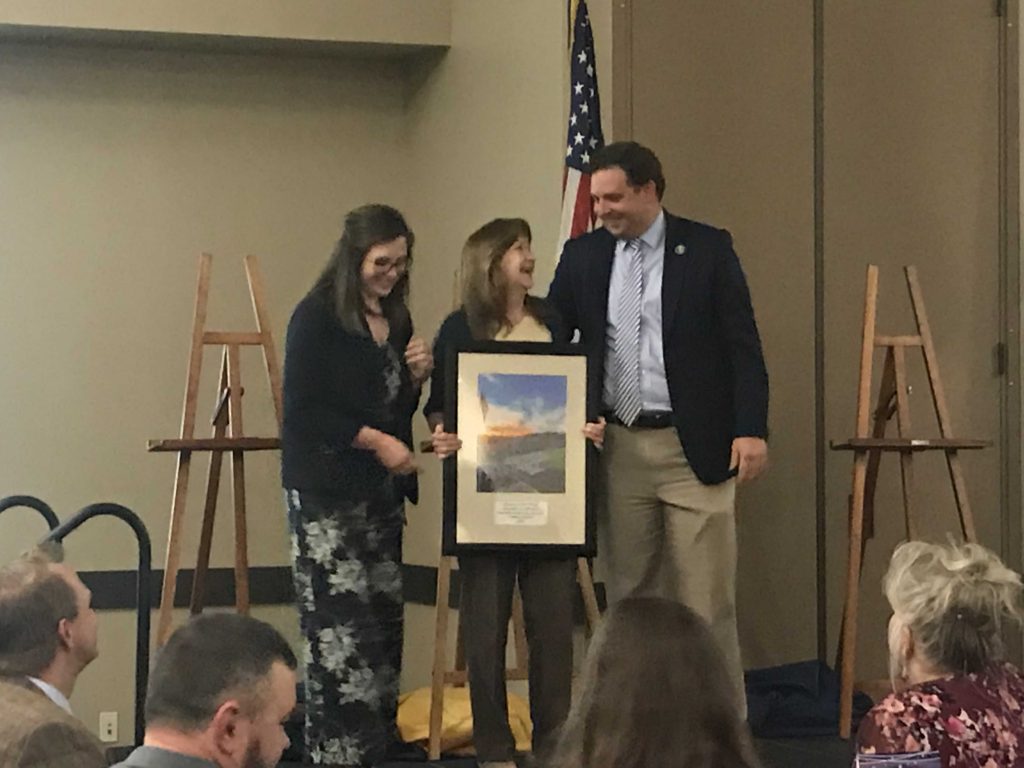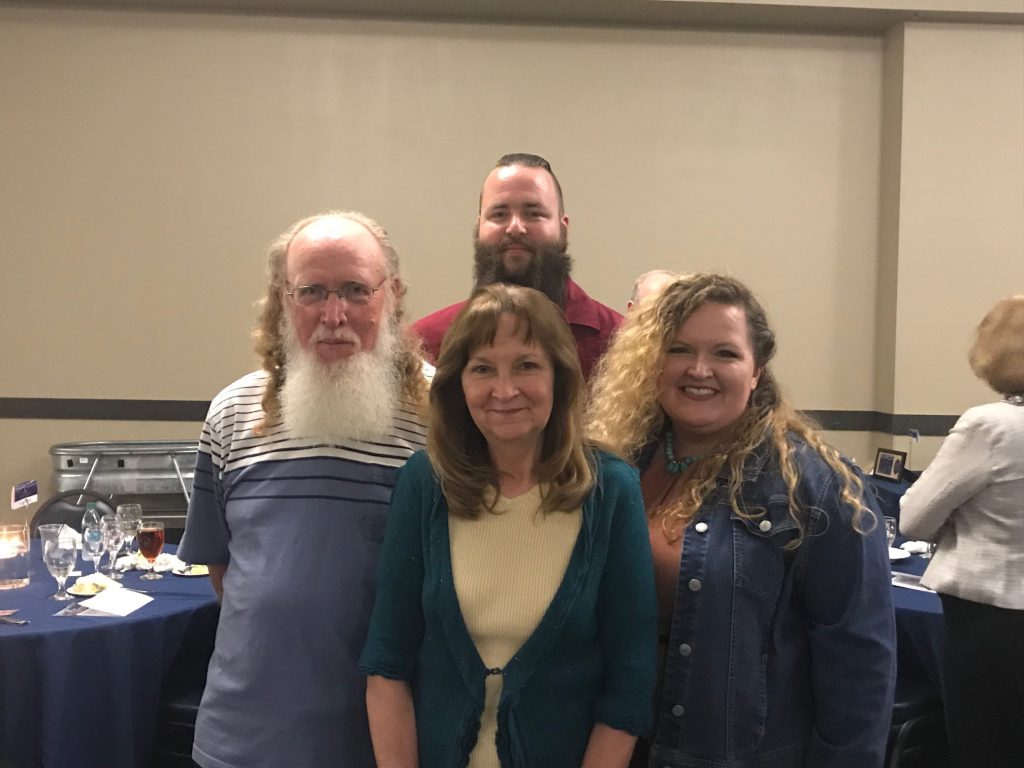 Amby Jenkins (front center) with her family: husband, Philip Jenkins (left), daughter, Jessica Jenkins (right), and son-in-law, Daniel Huff (back row).