Congratulations, Cpl. Marshall O'Connor!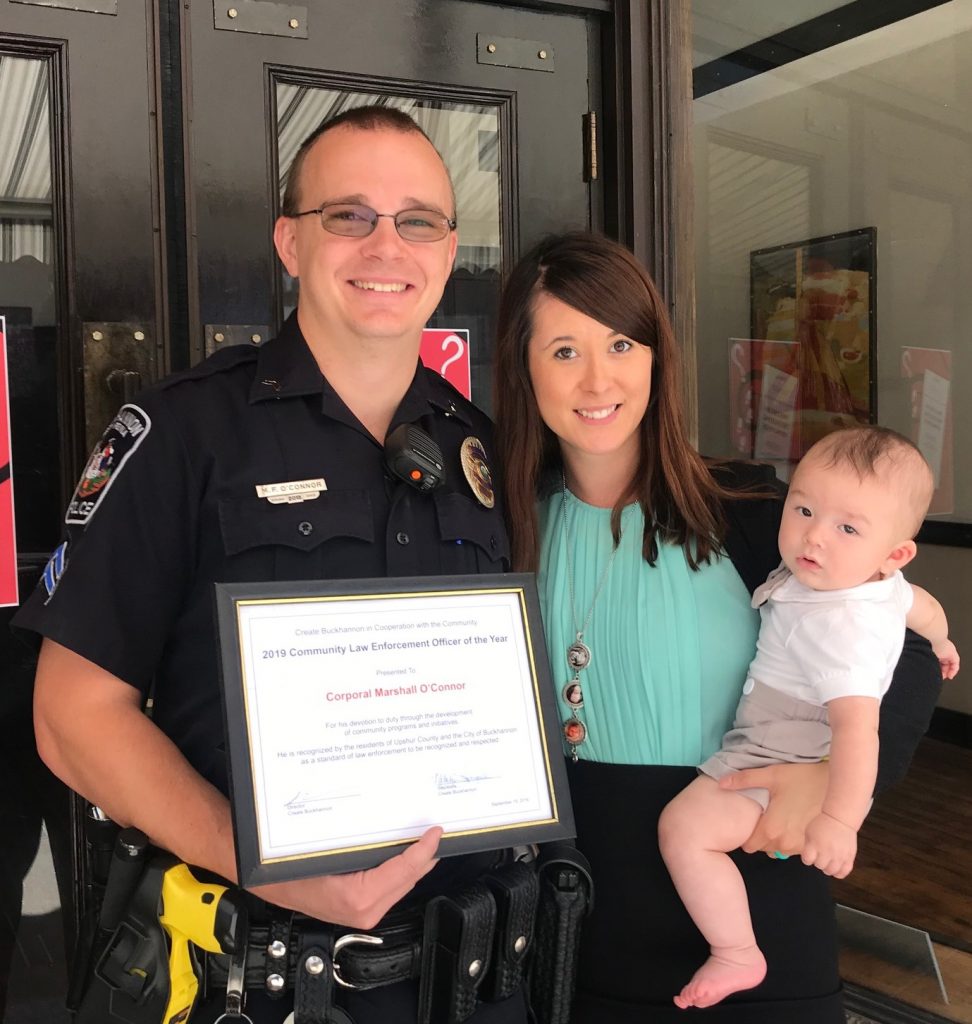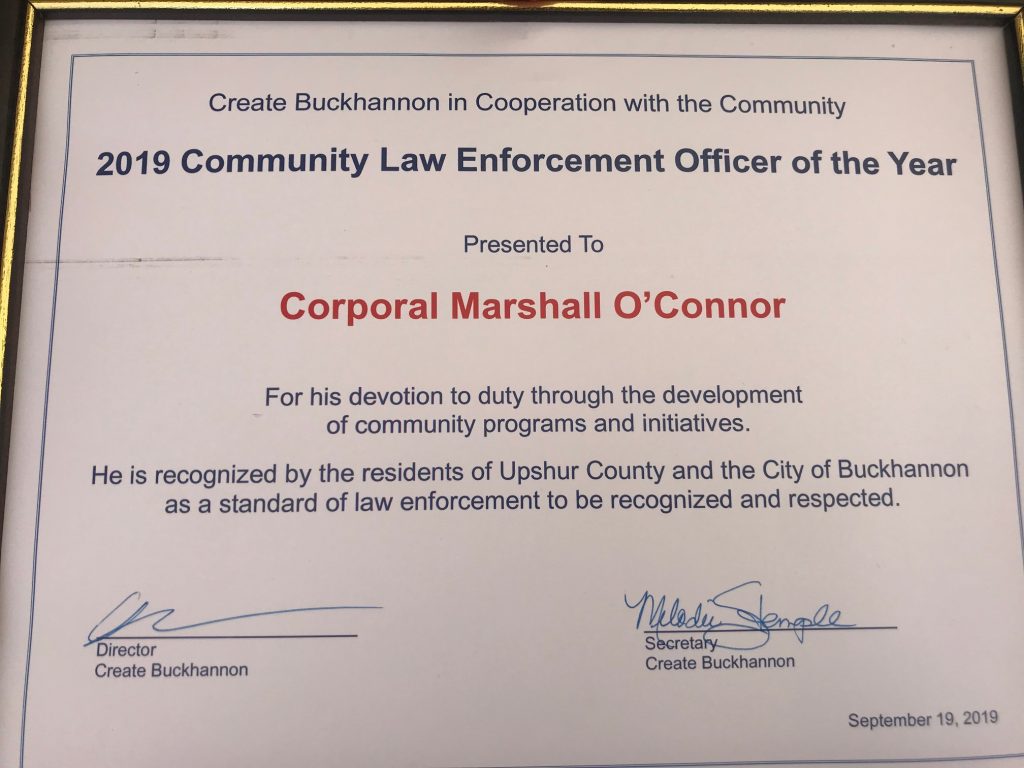 September 19, 2019
BUCKHANNON: On Thursday, Create Buckhannon recognized and thanked Corporal Marshall O'Connor for his excellent work as a community police officer. Police Chief Matt Gregory, Lt. Doug Loudin, and O'Connor's family joined him at the Create Buckhannon meeting to accept the award.
O'Connor moved to West Virginia from New Jersey in 2013 to begin his career in law enforcement. He started at Tygart Valley Regional Jail before joining the Buckhannon Police Department in July of 2013. He graduated from the 157th basic class at the West Virginia State Police Academy in 2014. 
Cpl. O'Connor is a Gracie Survival Tactics (GST) instructor and an Alert, Lockdown, Inform, Counter, Evacuate (ALICE) instructor for the Buckhannon Police Department. As the department's non-lethal weapons instructor, he trains law enforcement officers in both the X26 and X2 Taser. He has instructed public self-defense classes for the City of Buckhannon and community. 
The Buckhannon Police Department, led by Chief Matt Gregory, employs 11 full-time officers, 1 part-time, and one administrative assistant. The department is responsible for community safety, crime prevention, and apprehension of offenders. The Buckhannon Police Department is currently seeking national accreditation through the CALEA program, which ensures compliance with national regulations and best practices in policing and crime reduction.
In an emergency, call 911. To report a crime via the anonymous tip line, call (304) 473-1001. For assistance or questions, please call (304) 472-5723.