Crossroads Recycling Center to Close Due to Misuse; Residents Encouraged to Utilize Curbside Collection or Mudlick Dropoff Center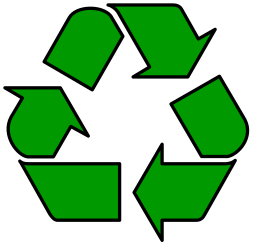 August 6, 2020
BUCKHANNON, WV: Due to continued misuse, the Buckhannon Crossroads Recycling Center will be closing effective immediately. However, City residents and businesses are encouraged to utilize the curbside recycling service, which will continue to operate the first and third Tuesday of each month. City and County residents may also use the Mudlick Recycling Center to drop off recyclables.
The Crossroads Recycling Center near Walmart was plagued with contamination issues, created when people either inadvertently placed items in the bins that are not currently accepted or blatantly threw away garbage in the recycling bins.
While staffing the Center on Saturdays reduced some of the problems, it was costly and inefficient to assign staff at that location. Alternatively, staff already work in Mudlick Recycling Center and Waste Garage on a daily basis, processing the recyclables for market. Therefore, they can assist those who visit the center to drop off their recyclables, while taking the opportunity to educate those that may mistakenly place items in the bins that are not accepted.
The Paper Shred event scheduled for Saturday, September 12, 2020, is expected to go on as planned at the Crossroads Center. The Paper Shred event is organized by the Upshur County Solid Waste Authority and will run from 9:00 a.m. to noon that Saturday.
For more information about our curbside residential recycling program, the Mudlick Recycling Center, or the commercial recycling program, please visit our Recycling webpage here:
Residential Curbside Recycling Schedule:
First and Third Tuesdays of Every Month
Please place bagged recyclables out at the curb in sheer bags using one of the blue bins available at the Mudlick Recycling Center. Please put your bin out the Monday evening before collection, as the crews begin very early in the morning.
Curbside Residential Collection is only available within the City of Buckhannon.
Mudlick Road Recycling Center & Waste Garage
Hours:
7:30 a.m. to 3:15 p.m. Monday through Friday
7:30 a.m. to 11:45 a.m. on Saturday
(304) 472-4443
Location:
---
Media: Callie Cronin Sams, callie.csams@buckhannonwv.org or (304) 472-1651.