Gateway West Phase II Construction Activities to begin Thursday; New ADA-compliant Sidewalks and Period LED Lighting to be installed along West Main Street and the Old Weston Road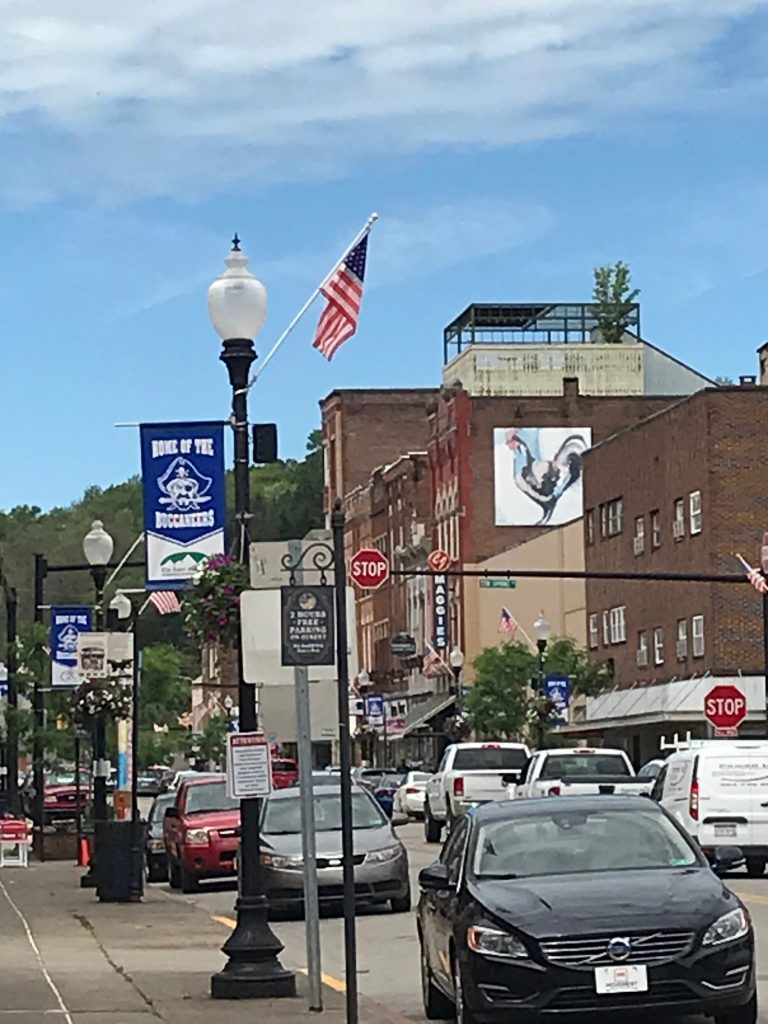 June 2, 2020
BUCKHANNON, WV: The City of Buckhannon will begin work on the Buckhannon Gateway West Phase II Transportation Enhancement Project this Thursday and continuing through November 2020. This infrastructure project totaling $412,217.30 is funded largely (80%) by a grant from the West Virginia Department of Transportation – Division of Highways Transportation Alternatives Program.
The Street Department will begin construction activities at the Citizens Bank property beginning June 4, 2020 and will work towards the hospital entrance and beyond toward the CSX railroad crossing in the months to come. Work activities include the demolition of existing sidewalks, the installation of new concrete sidewalks and period LED street lights, and the necessary lawn restoration activities normally associated with street improvement projects.
To alleviate traffic congestion during normal business hours, traffic flow on West Main Street will be maintained via construction signage and traffic flagging personnel from Citizens Bank to the entrance to St. Joseph's Hospital from 6:30AM to 4:00PM until construction activities are completed in this area. Delays can be expected in the work area(s) throughout the duration of the project.
The Street Department will be working in half-block increments during this phase of the project, meaning that they will have West Main Street closed from a street intersection to an alley intersection and then from an alley intersection to a street intersection. This closure pattern will continue until the end of the project.
Alternate routes of travel towards the west include utilizing North Locust Street and the Liggett Addition Road or Franklin Street and the connecting alleyways that are not affected by the construction activities.
The new traffic pattern will remain in effect until the Street Department completes construction activities just prior to the CSX railroad crossing.
The City of Buckhannon Streets Department maintains 26 miles of streets, 19 miles of sidewalks, seven parking lots, and the River Walk & River View trails, equaling 3,800,000 square feet of paved surface in streets and 400,000 square feet in sidewalks. This considerable infrastructure attracts residents, businesses, and tourists to the City, increasing quality of life and enhancing the local economic environment.
Thank you for your patience while we upgrade and maintain this vital infrastructure.
---
Media: Callie Cronin Sams, callie.csams@buckhannonwv.org, or (304) 472-1651.