Governor's Roadmap to Re-Opening Released; Mayor thanks community & advises all to follow state and local roadmap for success
April 27, 2020
BUCKHANNON, WV: Monday, Governor Jim Justice's Office released West Virginia's plan for re-opening the economy while mitigating against the spread of COVID-19. The slides below were shared during the presentation and provide an overview of the steps identified by medical professionals as needed to safely reopen while safeguarding the health of residents.
Please continue to practice social distancing until the stay at home order is lifted. Success will depend on a gradual and calculated re-opening while increasing testing and closely monitoring disease metrics.
Mayor McCauley said, "Our entire B-U community may take a collective bow for the effort to stop the spread of COVID-19. Our citizenry, on the whole, has behaved very responsibly and courteously during these trying times. Let's maintain our vigilance as measures are lessened during the coming weeks. Everyone in and around Buckhannon looks forward to regaining what has been so limited or restricted in recent weeks."
We'd like to thank residents and businesses for following social distancing guidelines, effectively preventing additional spread of the virus and reducing harm to our community.
In the weeks and months ahead, please continue to follow national, state, and local guidelines as we work together to overcome this pandemic.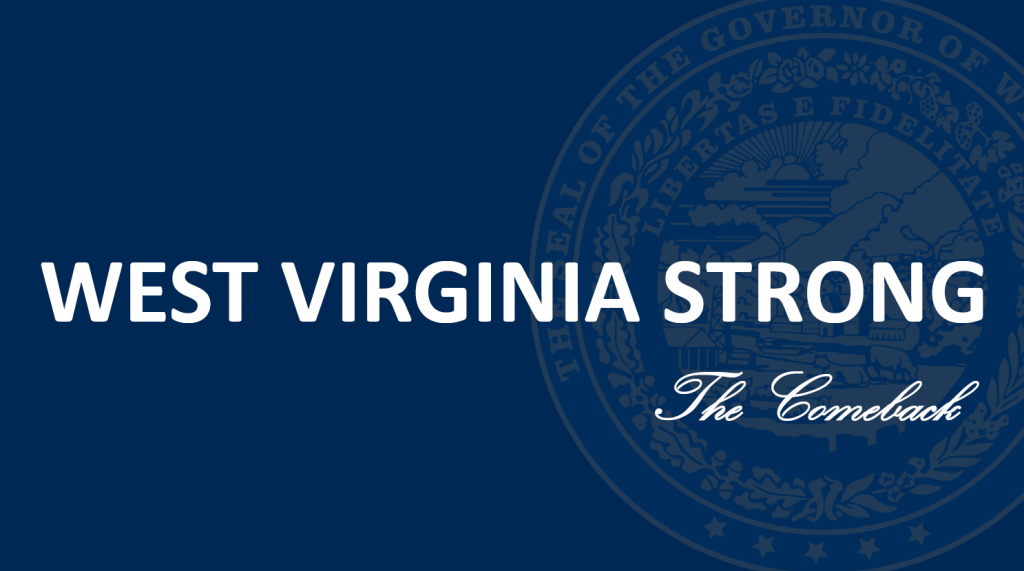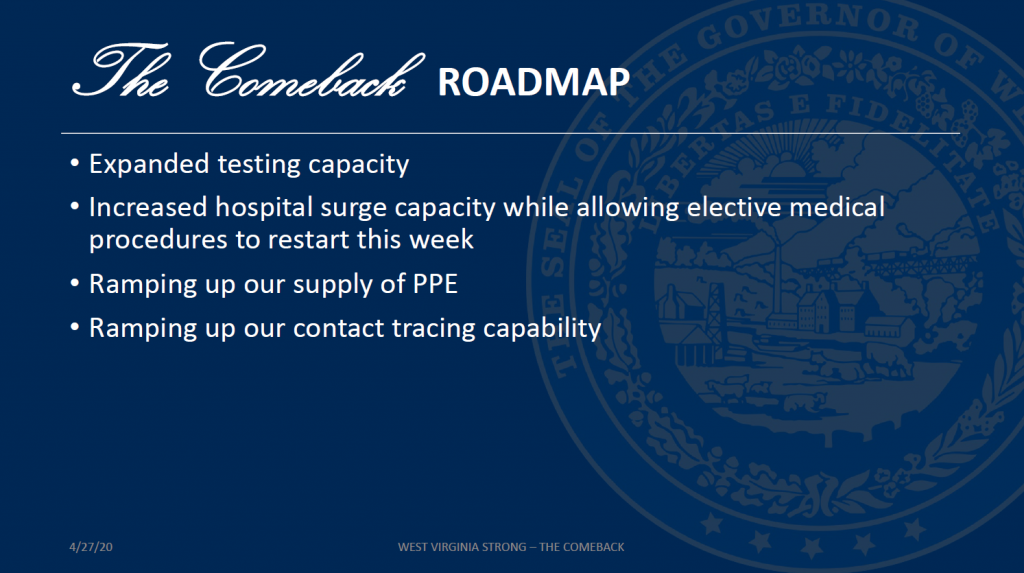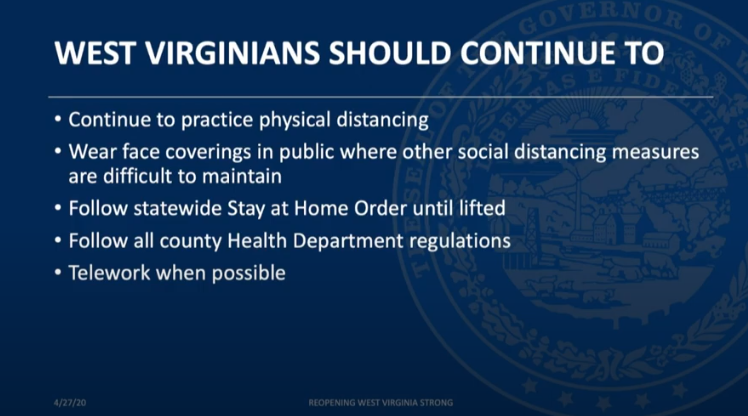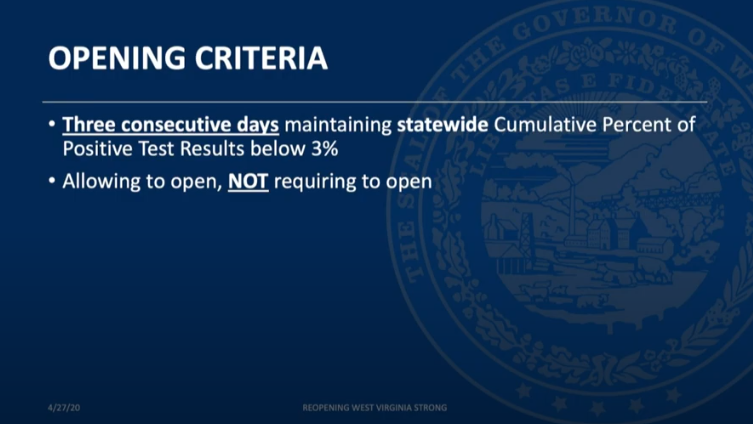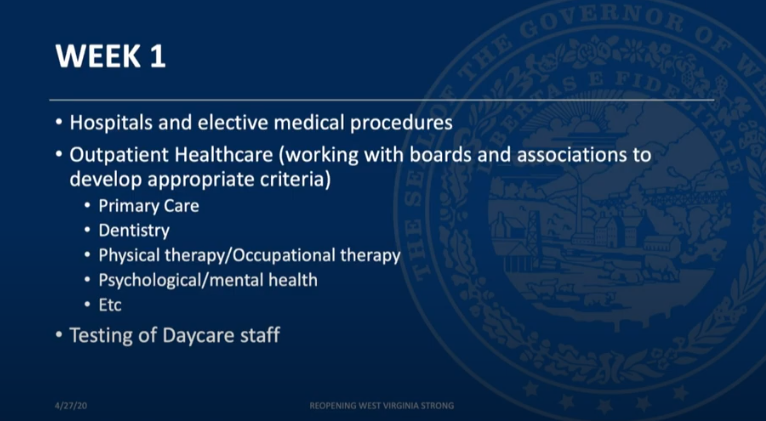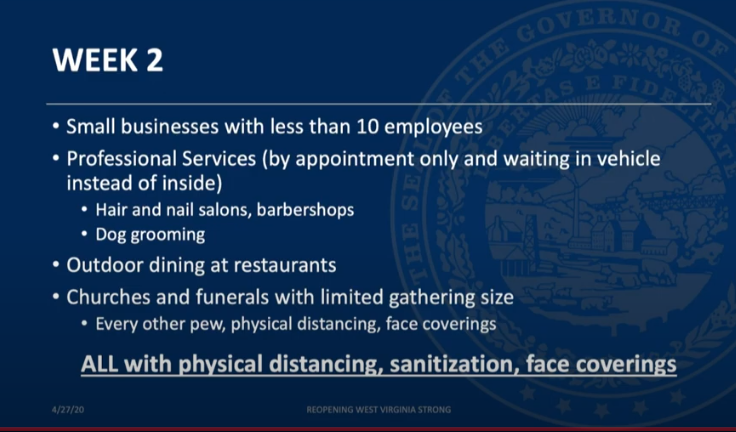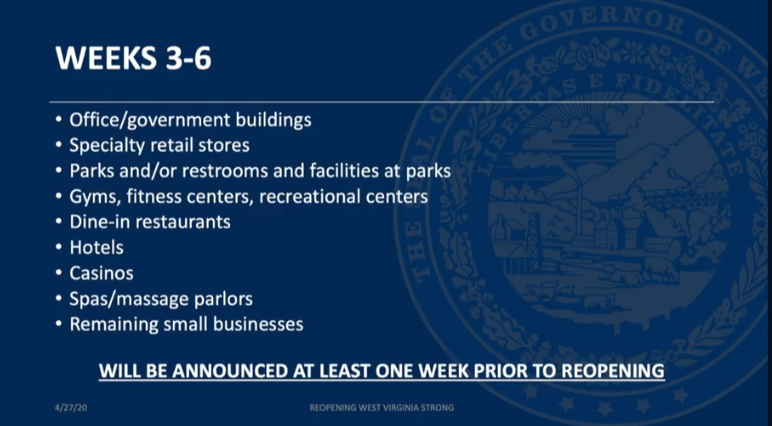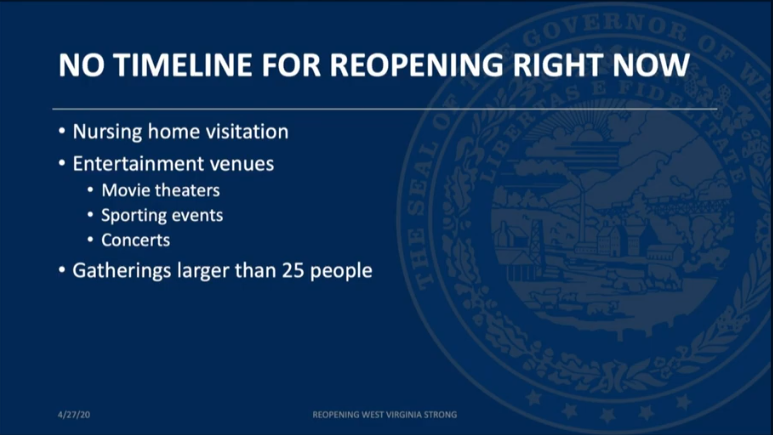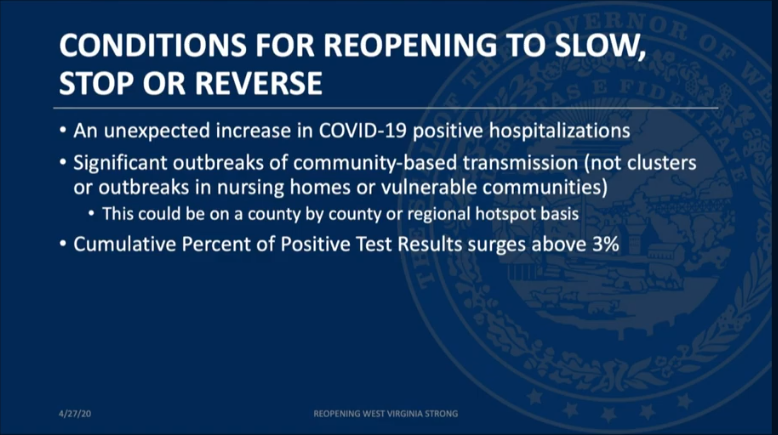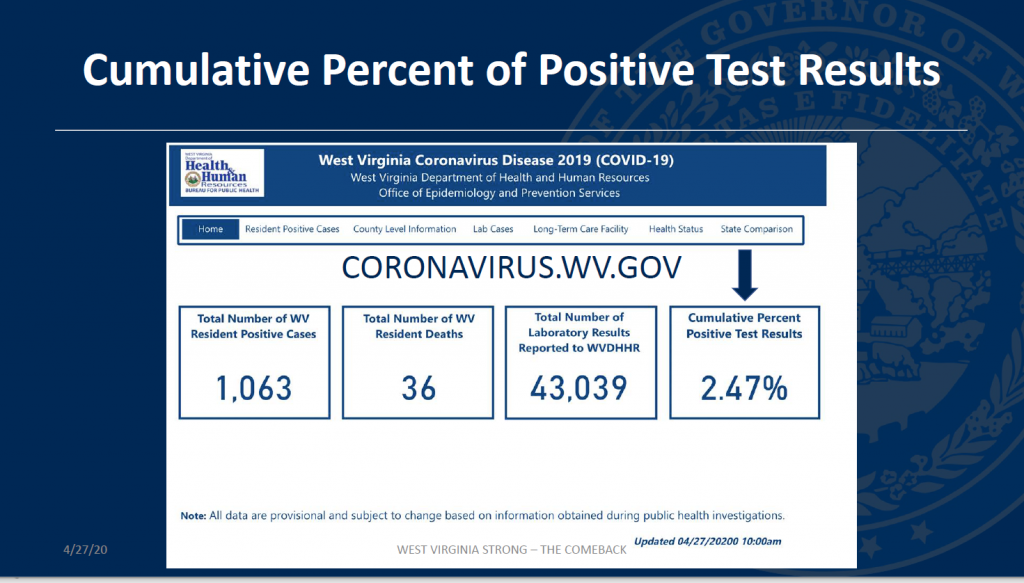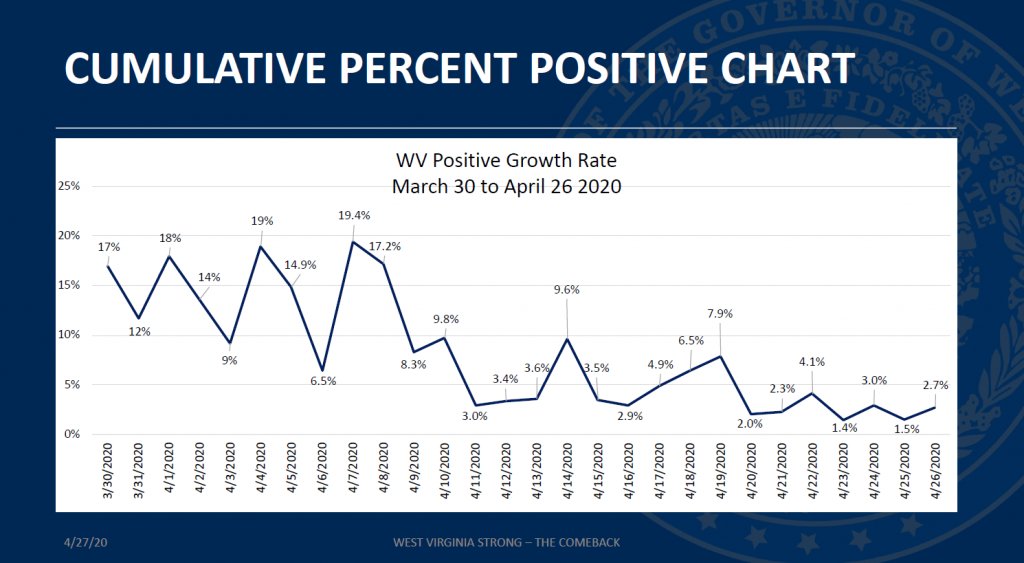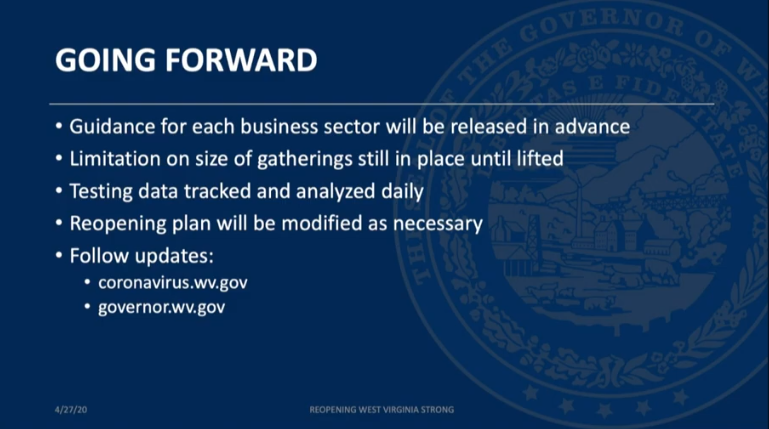 ---
Media: Callie Cronin Sams, callie.csams@buckhannonwv.org or (304) 472-1651.