Lighting of the Menorah at Jawbone Park – Mayor's Remarks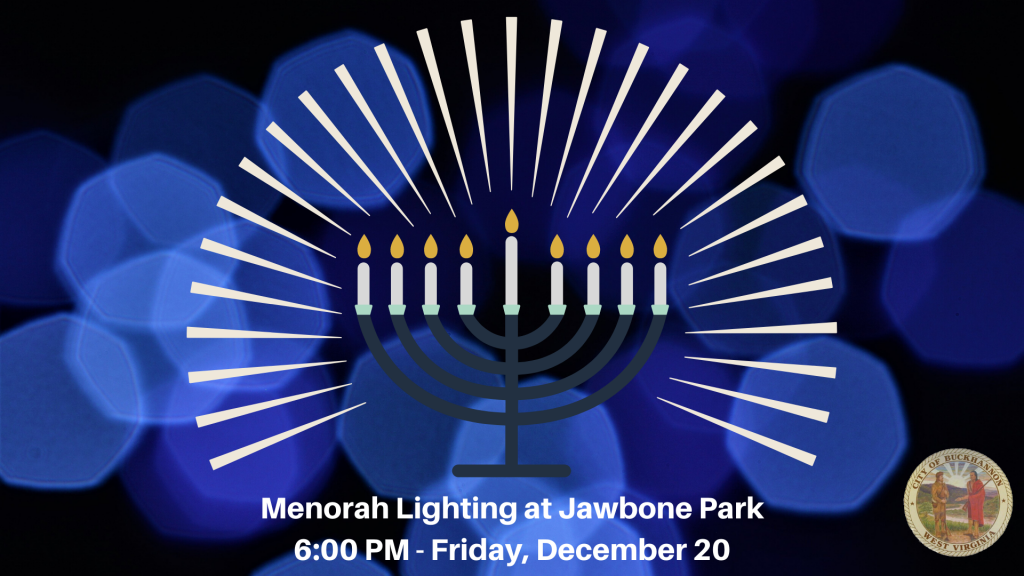 December 20, 2019

Good evening & thank you for joining us for the lighting of the Menorah as we join in the celebration of our Jewish residents & friends during this first day of Hanukkah. I especially want to thank Daya Wright & her family who acquired this beautiful Menorah several years ago for annual display in our most public space, this special place where we all come together as a community so frequently throughout the year- our beautiful Jawbone Park. While the Menorah is primarily symbolic of the eight days of Hanukkah & is a Jewish holiday, it's further symbolic of our American society's & our own Buckhannon community's acceptance, tolerance, & appreciation for religious freedom & the recognition that we can worship differently one from another in a respectful, co-existing, & joyous way. This is a time when we appreciate both our commonality as a people where the vast majority of Americans were born into our Judeo-Christian way of religious thought, but also the diversity of the way we celebrate our many, religious foundations.
Hanukkah represents the rededication of the second Jewish temple in Jerusalem during the second century. Perhaps curiously, the holiday wasn't widely celebrated until the sixth century. The Menorah actually features nine candles, the largest & center one being the "shamash," that is used to light the other eight candles. As legend has it, the eight days are recognized as a miracle that oil to light a lamp for but one day, endured for eight days. Our Jewish friends have their favorite holiday foods that include latkes' indulgement, i.e., fried potato pancakes, & sufganiyot, i.e., round, jelly, or custard filled donuts. Yum! Children play games featuring dreidels which are wooden tops, & Daya gifted us all dreidels last year.
All of us in our Buckhannon community are especially mindful of the reemergence of anti-Semitism & the rise of hatred toward our Jewish friends. The December 10 tragedy in New Jersey involved the targeting of a kosher market where three Jewish residents & a police detective were murdered. We recall the horror occurring but a hundred miles from us in the Tree of Life synagogue in Pittsburgh where 11 people were killed & seven others were wounded on October 27, 2018, in another senseless, targeted massacre where lives were taken simply because people practiced a religion different from the assailant.
Our City's Diversity Appreciation Coalition was spawned as a consequence of the Tree of Life horror, the last straw as it were, to rally all of our citizens to appreciate the differences in all of us.  Being different, being unique- is part of being human. We all stand here today in unity & support for our Jewish friends, & in fact, we stand here united with all people of all religions, genders, races, ethnicities, ages, disabilities, orientations, & familial statuses.  As a society, we could do a lot better in loving & supporting one another. Please- practice being kind to others. As the late Maya Angelou wrote- "We are more alike, my friends, than we are unalike." Thank you all for taking a few moments out of your day to celebrate the beginning of Hanukkah with us.  Now we'll hear more from our friend, Daya Wright. Happy Hanukkah!
-Mayor David McCauley