Mayor's Fitness Challenge to benefit Stockert Youth Center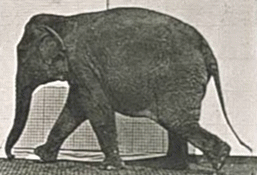 CITY OF BUCKHANNON – MAYOR'S FITNESS CHALLENGE
February 13, 2018
Mayor McCauley has put on a good number of pounds during his nearly two years as mayor.  In fact, he's packed on about a pound a month.  It's time for him to get back in shape.  As an incentive to trim the fat, something some office holders aren't always adept at doing- the ole guy looks to improve his waistline while parlaying his impending return to physical fitness into funding for our community's long-planned Stockert Youth Center auditorium/gymnasium.
This Friday, February 16, at 9:00 a.m. at City Hall, the mayor will literally weigh in.  On Friday morning, June 29, the day of his 60th birthday, McCauley will weigh in again.  He's also going to do some other physically fit things, and here's how you can help.
You can pledge a penny, a dime, or a dollar as follows:
During the 24 hour cycle of June 29, pledge a penny for every step the mayor amasses on his Fitbit;
For every situp the mayor does on Friday afternoon, June 29, pledge a dime;
For every pound to be lost between February 16 and June 29, pledge a dollar.
All proceeds will go directly to the capital campaign fund to construct our new auditorium/gymnasium at Stockert Youth Center!  To make your pledge, contact City Hall at (304) 472-1651.  Here's to improved physical fitness for everyone, while we edge closer to building that new auditorium/gymnasium!
You may also donate at any time to the Stockert Youth Center GoFundMe page. Thank you for your support!