Mayor's Opening Statement at Buckhannon City Council Meeting: Remembering Matt Hymes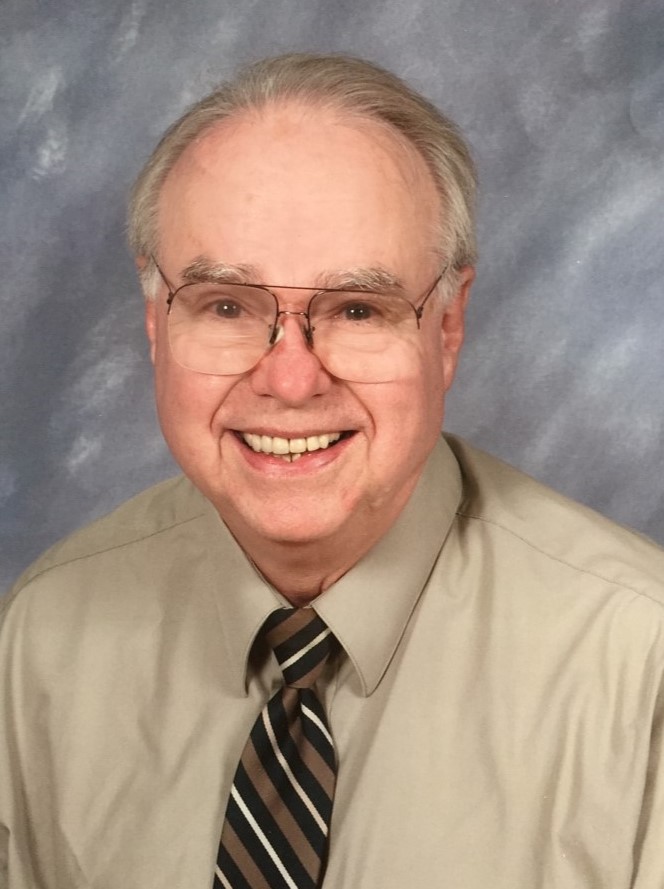 April 18, 2019
Two weeks ago this evening, our fire & police department members were dispatched to the scene of a horrible auto accident at the Childer's Run intersection with U.S. Route 33, just a mile or so east from here on Corridor H. We received early information that the accident was a bad one, with fatalities. We didn't learn until the next morning that the accident claimed two of our community members, Sarah Downes, & our own Matt Hymes. They had been attending a Lions' Club dinner at Zick's Restaurant. I wasn't acquainted with Ms. Downes, but we all sympathize with her family & friends and her passing is a tragic loss.
Matt Hymes was a BUHS graduate, & a Wesleyan alum having graduated in 1963 after having served for several years in the United States Navy. He graduated from the WVU College of Law in 1966, and was immediately admitted to the Bar & began a 30 year association with Coleman & Wallace. Longtime City attorney, Bob Wallace, immediately recognized Matt's gift for commitment to detail, & Matt became the finest real estate abstractor in our region. Matt was beyond meticulous. Matt immediately out of law school began taking on our City's real estate work & for the ensuing 53 years, applied his gift to detail, and performed perfectly for our City.
Unlike Bob Wallace, who served as our City Attorney for 25+ years, and I, who served in the same capacity for 32+ years, Matt was never the guy seen at the council or board meetings, or being the visible legal presence for our City. Matt was the ultimate man behind the scenes. For those 53 years he quietly worked for our City, taking on tasks that would drive many a lawyer mad. Matt would spend the two or three days in the County Clerk's office, determined to figure out how a single cemetery plot had been acquired in Heavner Cemetery way back in the 1920s- had passed through a host of estates during the following century. Then, Matt would draft heirship affidavits, correction deeds, retrieve documents from other counties and often other states to solve the most complicated of real estate puzzles. He did this over and over and over again- for decades. Matt loved a good real estate challenge.
Matt was a terrific teacher. He taught one of the business law sections at Wesleyan for a decade, but more than that, Matt taught lawyers in our community, myself included, how to abstract real estate titles, and prepare title documents. He was the go-to guy for the old Adrian Buckhannon Bank, & then later the First Community Bank for decades. I learned more about the practice of law from Matt Hymes than from all of my other influences combined.
Matt was one of the kindest guys you could ever come to know. He was always friendly and generous with his time & finances. He kept the candy jars filled at City Hall for our gals who he held dear. They were fond of him as well. Until my kids started having kids, Matt every year would drop off birthday and Christmas gifts for my kids until they were well into their 20s. He embodied thoughtfulness. Matt was a terrific tennis player, & until recently when he developed some respiratory issues, you'd find him virtually every weekend up at the Wesleyan courts. For decades, Matt was the chair of the Buckhannon Lions Club Easter Egg Hunt Committee, & in fact, for a considerable part of the past 50 years, Matt was the committee. It's somehow appropriate that this Saturday, the Lions Club will conduct their annual Egg Hunt, though I doubt that it will ever quite be the same without Matt Hymes.
            As many others would also say- I love Matt Hymes.  He may not be here any more physically, but let there be no mistaking it- Matt Hymes will forever be part of this place, and all things City of Buckhannon- spiritually.  We hurt over his passing, and we'll always miss our beloved friend, his stories that brought smiles to us all, his wealth of knowledge and information, and his genuinely kind and gracious character.  Let us never, ever forget Matt.  As we grieve his loss this evening- please join us in our moment of silent reflection as we remember & honor him-  
-Mayor David McCauley