Memorial Day Program at Heavner Cemetery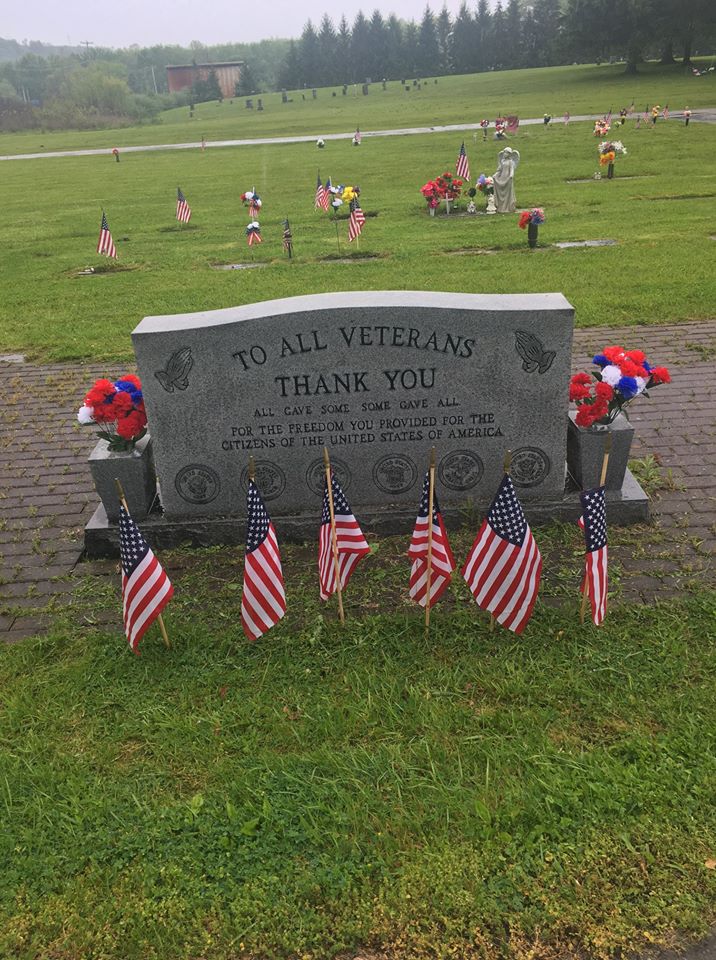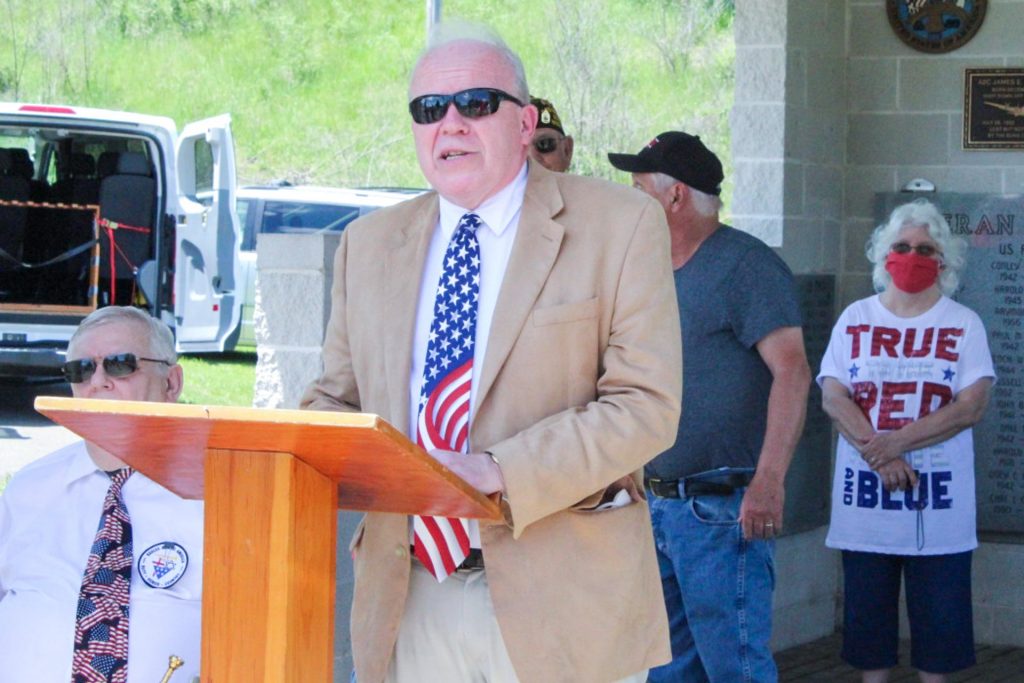 Mayor David McCauley Memorial Day Address – Monday, May 25, 2020
Veterans' Chapel, Heavner Cemetery, Buckhannon, WV
Good afternoon honored members of VFW Post #3663 & Frank B. Bartlett American Legion Post #7, distinguished guests, ladies, & gentlemen. I'm privileged again to bring greetings to you from City Hall, & I welcome you all to your Veterans' Chapel & our Heavner Cemetery on Memorial Day 2020. Today on this glorious day, amid a most challenging time for our world- our community honors all of our veterans of military service being particularly mindful of those who paid the supreme sacrifice for our freedom & liberties.
Amid this pandemic of 2020, we should be mindful that during the last global pandemic of 1917-20, that from September through November of 1918 alone, nearly 40% of our U.S. navy & army personnel were sickened by the Spanish Flu. Influenza & pneumonia killed more American soldiers & sailors during WWI than did enemy weapons. By our War Department's most conservative count, influenza sickened 26% of the Army—more than one million men—& killed almost 30,000 before they even got to France. The Navy recorded 5,027 deaths & more than 106,000 hospital admissions for influenza & pneumonia out of 600,000 men.
But back to today. It's been my distinct honor to address you on many previous Veterans' Days, Memorial Days, Flag Days, & other celebrations of your military service during my 37+ years of residing here in our beloved town. I've shared my pride for my dad who we lost in August of 2018 at 98, & who served in the U.S. Army in the Philippines & as part of the force that occupied Japan with General MacArthur.
Our Buckhannon-Upshur community regularly celebrates & honors our wonderful veterans in a number of ways. In addition to our Flags for the Fallen program here, our City honors our veterans with the Walk of Valor from Memorial Day through Veterans' Day. If you haven't been to our Jawbone Park to see the hundreds of Veterans' banners displayed, please do so, it's an uplifting experience. We appreciate the folks with Create Buckhannon, the Opportunity House guys, & our City Streets' crew who just installed this year's banners in Jawbone last week.
Year before last, I requested the installation of flagpoles at all of our City facilities, including the Sewer & Water plants, & our Waste Collection facility out at Mud Lick Run. There is a place that you can stand down at our public safety complex & view Old Glory waving proudly from six City installations. I want to thank our Combined Honor Guard for making the tour with me last year to dedicate each of the newly installed flagpoles at all of our City facilities.
Our Veterans' chapel here- this sacred ground- displays by branch of service those who've protected us. Our Veterans' Affairs Council chaired by Mary Albaugh has been very active in touting the heroism of our veterans in our schools & throughout our community. Our American Legion Post received national accolades for their patriotism module now instructed in our Upshur County schools. Special thanks to Bob Post who was a substantial contributor to that effort.
As you've heard me say on many occasions, our children must be made aware of the service of those who came before them to fully appreciate all of our many freedoms & liberties- to know that all that we enjoy in this great nation has been made possible by our having been protected by our heroic veterans of military service. The high quality of life that we enjoy in the U.S. didn't just happen- rather it has been fought for over & over, & vigilantly protected for nearly 244 years now. Today's threats to our Republic & our way of life continue to be challenged every day.
Pardon my borrowing one of the most celebrated & oft quoted lines about military service from a non-American, coming from one of our great allies, who so perfectly captured the tribute to England's Royal Air Force. Early on during the 13-month long, Battle of Britain, & on August 20, 1940, still nearly 16 months before the United States entered World War II, Winston Churchill lamented, "Never in the field of human conflict was so much owed by so many to so few." How apt those words are- when we reflect upon the service of our own U.S. military veterans. Indeed- never has so much been owed by so many… to so few. It's disheartening that many of today's Americans take so much for granted, that there are many who feel entitled to their freedom & liberties without appreciation of the sacrifice of our service veterans that made that freedom & those liberties possible. Our veterans have earned our eternal respect, & shall always command our most humble thanks.
In closing, we continue to support former VFW Commander Larry Brown in his ongoing battle for good health, & all of our veterans with illness & infirmities, & we will always stand by, thank, & remember each of you- and love you all- for your sacrifices & excellent service to your country, & our great nation, & for us all. God bless our veterans. Enjoy the rest of your Memorial Day weekend while remembering the solemn reason for this day.
Related Media: