Section of East Main Street To Briefly Close
Section of East Main Street To Be Closed For Sanitary Department Storm Sewer Upgrade, Thursday through Friday, June 1 and 2, 2023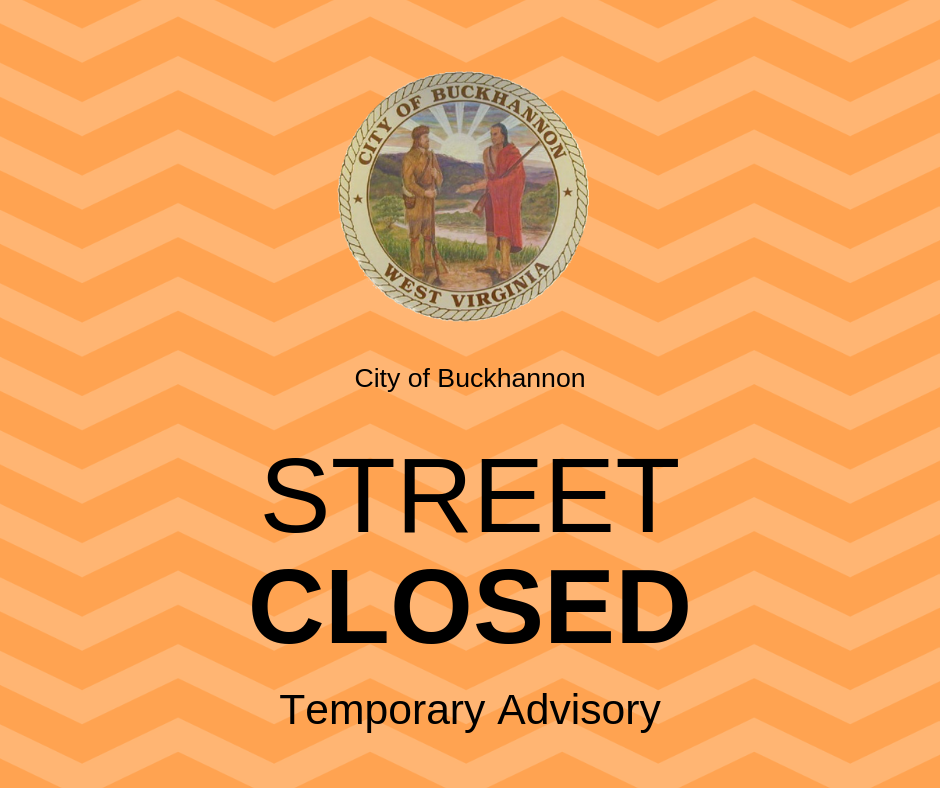 BUCKHANNON, WV, May 31, 2023: The City of Buckhannon Sewer Department will be performing a storm sewer replacement project on East Main Street, between Florence Street and Factory Street, on both Thursday and Friday, June 1 & 2.
Because of this project, the department will be closing this section of East Main Street to all traffic until the completion of the job on Friday. (The street will be open after working hours on Thursday.)
Sanitary Superintendent, Ethan Crosten, announced the project today and assures the residents of the area that any disruption to traffic will be as minimal as possible as the crews perform this important and necessary upgrade.
---
Media: Randy Sanders, randy.sanders@buckhannonwv.org or (304) 472-4026