Street Closure: N. Spring St. from E. Main St. to Huffman Lane starting July 20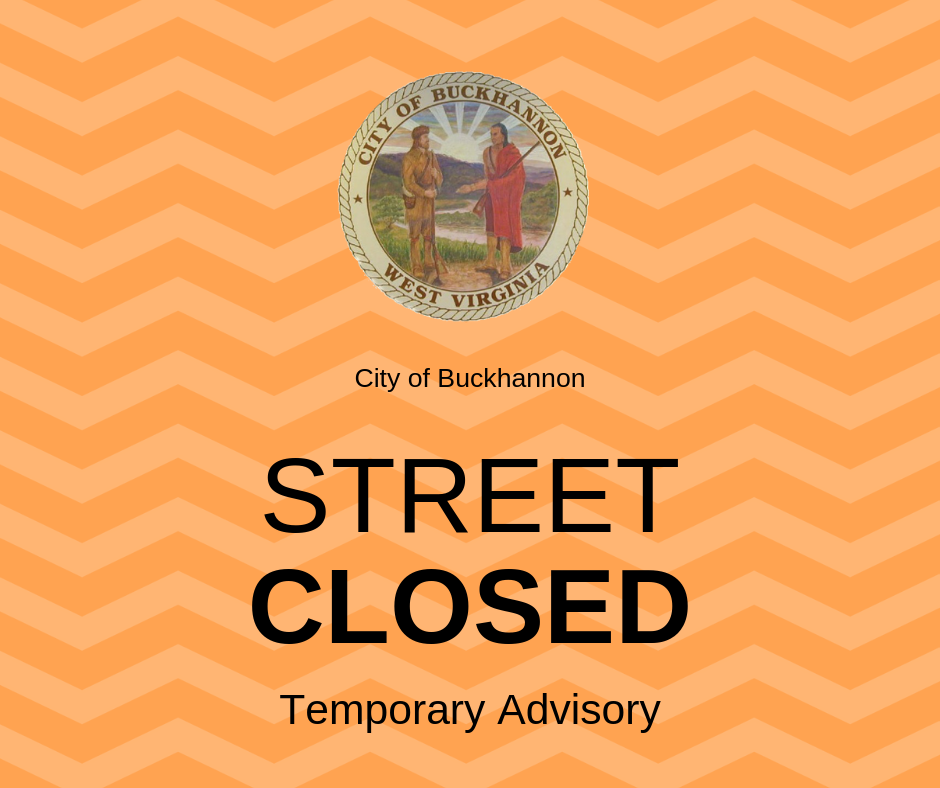 July 15, 2020
BUCKHANNON, WV: The Buckhannon Sewer Department will be temporarily closing North Spring Street for a street cut repair starting Monday, July 20, 2020.
The repair and street closure will be located on N. Spring Street between E. Main Street and Huffman Lane (the alley that runs parallel to E. Main St. behind Chase Bank).
The repair is expected to be complete and the street re-opened on Thursday, July 23, 2020.
---
Media: Callie Cronin Sams, callie.csams@buckhannonwv.org or (304) 472-1651.