Street Closure: South Florida Street Between Arnold and Central Streets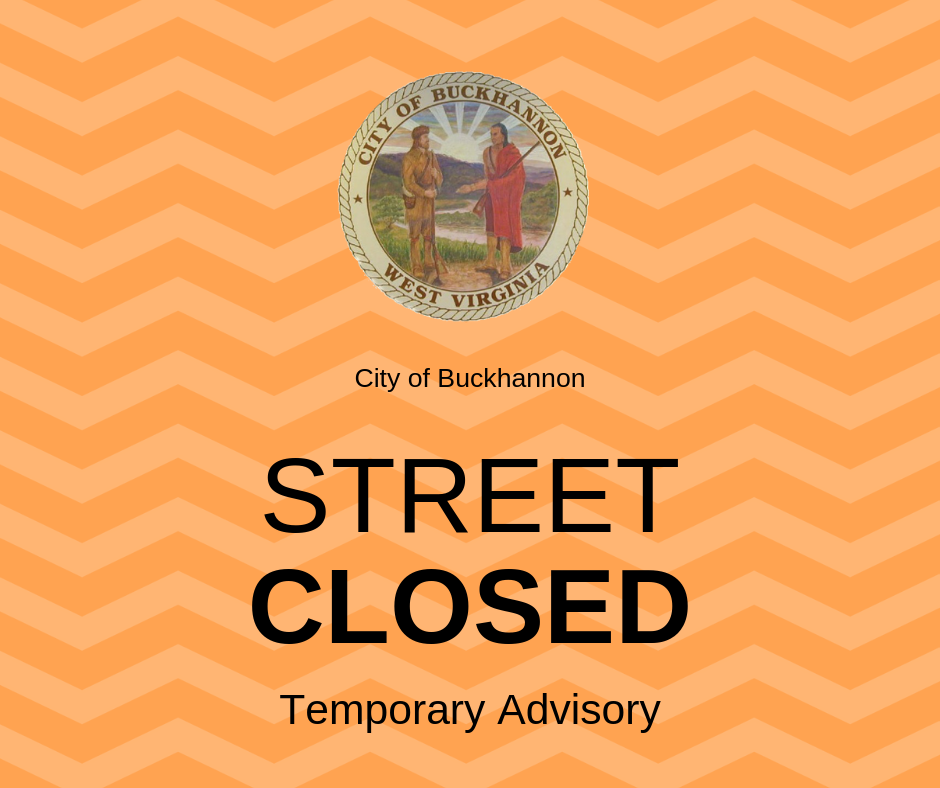 UPDATE, Monday, September 14, 2020: Repairs on S. Florida Street continue during daytime working hours as additional sewer system infrastructure needs were identified during the initial repair. The Buckhannon Sewer Department hopes to complete the project by week's end.
September 1, 2020
UPDATE, 11:28 a.m.: The street closure will go into effect today, Tuesday, September 1, 2020. The original post stated that the repair would begin Wednesday morning.
BUCKHANNON, WV: Beginning today, South Florida Street, between Arnold Street and Central Street, will be closed for a few days from 7:30 a.m. to 4:30 p.m. daily. It will be open during the evening to facilitate traffic flow after work hours.
The closure will allow the Buckhannon Sewer Department to conduct stormwater and sanitary sewer system repairs.
Thank you for your patience while we repair this critical infrastructure.
---
Media: Callie Cronin Sams, callie.csams@buckhannonwv.org or (304) 472-1651