Upshur County experiencing abnormally dry weather; Buckhannon Water Plant optimizing water treatment for conditions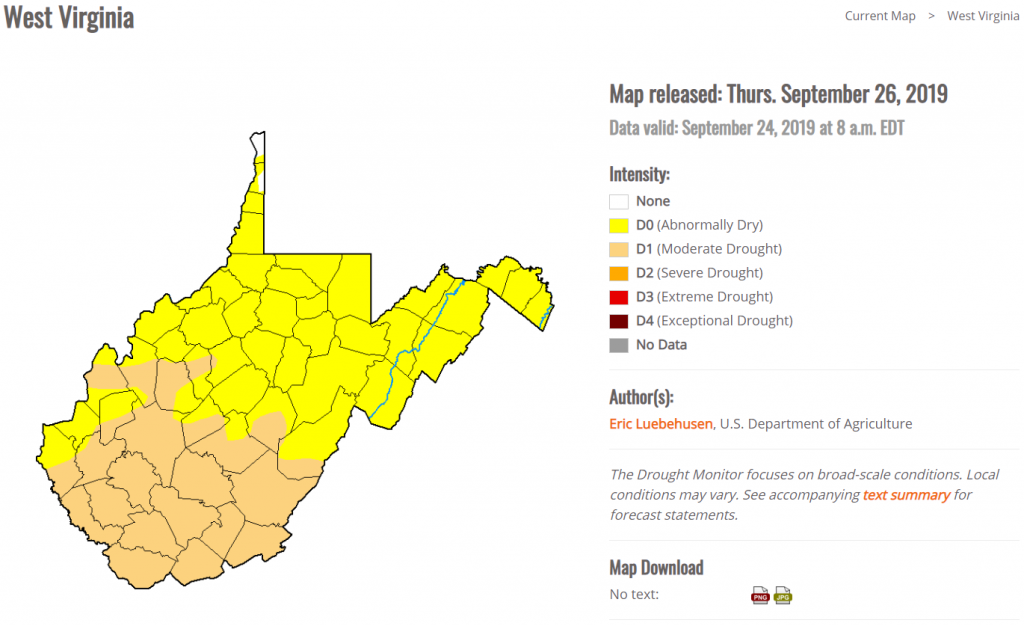 September 27, 2019
BUCKHANNON: According to the United States Drought Monitor, Upshur County is experiencing abnormally dry conditions and nearing drought conditions.
The Buckhannon Water Department advises that the weather and flow conditions are monitored daily and corrective actions taken as needed. In addition to the low flow in the Buckhannon River, leaf litter in the water can contribute to unusual water taste and odor.
However, the water is safe to use and the Water Plant will continue to monitor the water conditions and optimize treatment accordingly.
If you have any questions, please contact the Buckhannon Water Department at (304) 472-2530.
---
Media: Callie Cronin Sams, callie.csams@buckhannonwv.org or (304) 472-1651.